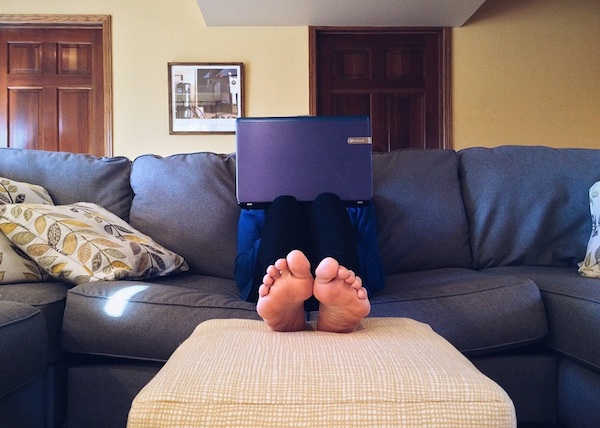 There are plenty of tips here to help you succeed as a freelancer or as a start-up business owner. However, you may not have the first clue about how to actually get started.
Here we're going to look at the five key steps you must take before you start doing any work.
Find what you want to do.
A freelancer is effectively someone who is self-employed, counting as both an individual and a business. If you don't know what business you want to start, it's time to find some inspiration. You can choose businesses based on skills you have already, or work to build the skills necessary for the business you want to start. Make sure to do your research and ensure that there's a demand for the work you want to do, too.
Do you need to register?
In some cases, you may need to register yourself as a business with your city or county government licensing office. It's worth doing your research to find out the case for the area you're specifically in. However, if you're working under your own name solely as a freelancer, it's not necessary in most cases. All the same, you might want to consider setting up a different business structure for the tax advantages and separate bank account.
Ensure you have any licenses you might need.
Whether or not you need any kind of permit or license to start practicing your business is going to depend on what industry you're going into. If, for instance, you're working as a construction or trades contractor, then aside from any industry-specific qualifications, you are also going to need to follow this contractor licensing guide. If you're found practicing without an appropriate license, it can get you into a lot of legal hot water.
Finding work.
As a freelancer, a lot of your work might initially be done in finding opportunities to get paid for your skills. However, while there are plenty of freelancing sites and agencies you can work with, you should remember to building your own brand all the while. Build your own website (it doesn't cost much these days), and start compiling a portfolio of work, as well as testimonials from clients. Eventually, you should be able to have enough of a platform that you no longer need to rely on third-parties to find work.
Ensure the legalities are taken care of.
Outside of licensing, the most significant legal obligation you have as a freelancer is to make sure that you're doing your taxes appropriately. There are several guides for freelancer taxes to do just that. Furthermore, make sure that you always work to a contract that has been looked over by an attorney if possible.
When you're all done with the tips above, then it's time to start looking at how to market your services, satisfy your customers, and work towards profiting off your own success. We have plenty of posts that can detail all about those, so keep an eye on the blog for more.