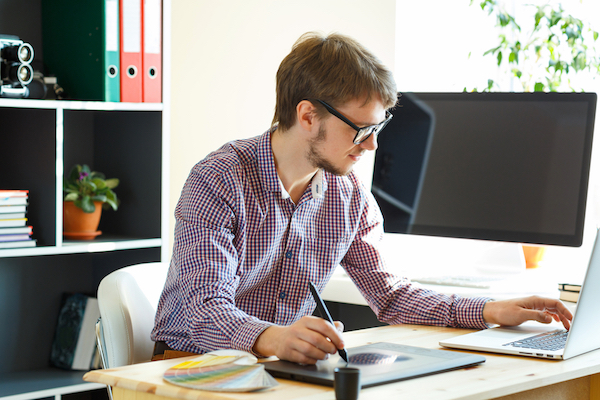 The work-from-home (WFH) culture has officially come of age. With masses of employees huddled at home, safe from the ravages of the novel coronavirus threat looming on our horizon, remote work is no longer an option for millions of companies across the globe. However, there's a big challenge that faces most employers who are unfamiliar with the remote work setup: what software tools do your staff need in order to stay in the game and run your day to day operations with minimal business impact? This is a question every employer in 2020 must ask themselves to maintain and boost productivity levels in such a scenario.
To help you in that quest, we've curated some of the top remote work utilities that have become absolute essentials for today's transformed workforce. Let's take a look at what they are and what they can do to empower your work-at-home employees.
Regardless of the nature of your operation and your industry segment, there is bound to be some amount of documentation to take care of on a daily, weekly, or monthly basis. Whether it's vendor invoices, customer bills, external communication, internal paperwork, or other document workflows, PDFelement 7 Pro will allow you to handle your document workloads in a professional manner. It will increase the efficiency and productivity of your employees by giving them the tools they need to do their work from the safety of their homes. Here are some of the key features and benefits of deploying PDFelement as part of your software portfolio.
Features
Create PDFs from more than 300 different document and file formats for easy manipulation, sharing, and archiving.
Fully edit any element in a PDF file, including main content (images, text, links, etc.) and other PDF layers like footers and headers, watermarks, pagination, Bates Numbering, embedded media, and much more.
Just like Adobe Acrobat PDF editor, you can use this tool to convert documents from PDF back into their native formats for detailed editing in their respective applications, such as MS Word, MS PowerPoint, HTML editors, text editors, etc.
Annotate and markup documents under review, add comments and even embed multimedia content into your PDFs.
Protect your PDF documents from unauthorized access or accidental changes using strong password-based encryption and highly granular restrictions for printing, copying, editing, etc.
Share documents directly with other collaborators using cloud integration.
Manage your form workflows, fill and sign forms, extract form data, convert paper forms into editable digital forms, and even do complex tasks such as automatic form field recognition.
Use advanced features like OCR and batch processes for various purposes, including file conversion, encryption, watermarking, and much more.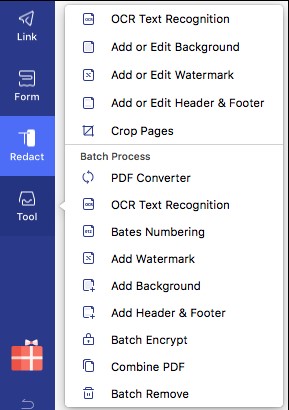 Benefits
Save time and paper by digitizing your entire document repository with optical character recognition and converting them into editable files, making it easier to find documents, search archives, edit content, and standardize your workflows to ISO requirements (PDF/A format support.)
Quickly make changes to existing documents or create them from scratch with intuitive features and controls.
Make team collaboration a breeze with annotations and direct integration with popular cloud storage services like Dropbox and Google Drive.
Easily convert documents to and from PDF to suit your specific needs without affecting the content, layout, and other attributes of your files.
Provide strong protection to digital information with advanced encryption algorithms, ensuring the confidentiality of internal and externally shared information.
Process large batches of documents to tremendously boost your team's productivity and daily throughput.
No learning curve for new users of PDFelement 7 Pro; your remote staff can hit the ground running, making your company operationally more efficient.
#2: Office 365.
Cloud-based services like Office 365 from Microsoft offer a superb collaborative environment where teams and departments can operate together in a secure environment without having to worry about local memory, individual software needs, and so on. Office 365 offers a full suite of office productivity tools to make life easier for remote workers. This subscription-based service includes key office tools like Word, Excel, PowerPoint, Skype for Business, Microsoft Teams, Yammer, and a long list of other applications hosted on the cloud. The purpose of these tools is to allow you to create a central repository of documents and other files that can be accessed by all your employees based on various permission levels set by an administrator. The admin handles all the backend tasks and can manage users remotely, giving your other employees the freedom to work from anywhere they want. Let's look at some of the key features and benefits of deploying Office 365 for your remote staff.
Features
Office productivity tools for document and file workflow management.
Communication utilities for chat, audio and video calls, file-sharing, screen-sharing, and other collaborative tasks.
Offline option for downloadable applications.
Real-time editing environment.
Automated version control.
Enterprise plans for large-scale deployment.
Dashboards for workflow and project management.
Powerful encryption to protect data.
Benefits
Give your employees tools they're familiar with, like Word and Excel.
Communicate instantly and clearly across teams with robust chat and conferencing tools.
Work offline when you don't have an Internet and it syncs automatically when you're online.
Let your employees work in real-time document environments for greater speed and efficiency.
Never worry about document version management.
Works for any team size.
Comprehensive admin tools give you full control over users and permissions.
Protect your work on secure cloud servers.
#3: Trello.
One of the best tools for task and project management is Trello, a tremendous tool that provides an engaging visual environment. It is a cloud-based tool that can be accessed from anywhere using an Internet connection. Though not strictly adherent to "agile" project management protocols like its sibling, Jira (also from Atlassian), it offers a compelling interface that uses drag-and-drop, click-to-edit, and other such convenient features. The software uses boards and cards to represents projects and tasks, respectively, and there are features for adding deadlines, attaching files, making notes, sharing documents, creating custom tracking lists, and much more. It also offers integration with more than 100 other applications like Google Drive, Slack, etc. for enhanced collaboration and higher overall productivity.
Features
Invite team members via email.
Assign tasks and projects to specific individuals with a drag-and-drop interface.
Discussion and commenting tools.
Notification system on desktop and mobile.
Calendars, checklists, calendars, etc. for time-sensitive tasks.
Real-time, cloud-synced environment.
Cross-platform support with OS-specific apps.
Comprehensive labeling, filtering, and search functions.
Create task cards and insert comments via email.
Full control over user permissions.
Benefits
Gentle learning curve for new users to get up to speed quickly.
Easy ways to create and assign projects and tasks.
Track the progress of tasks in a visual manner.
Share content, schedules, and more with a drag-and-drop interface.
Syncs automatically across devices.
Easily find tasks, lists, and other content with extensive filtering and search functions.
Set specific deadlines to increase the productivity and efficiency of your teams.
Convenient email integration even on mobile devices without app installation.
Conclusion.
Remote work tools need to meet certain specific criteria for you to get the most value for your money as an employer, and they should offer key features and benefits that are suited to your operations and make tasks easier to complete. The tools listed above do all that and go beyond, giving your employees user-friendly functions and powerful features that will enhance their work throughput, facilitate better communication, and promote collaboration in a tangible way. Try them out and see whether they make a good fit for your own company before you deploy them organization-wide. All of them offer free trial periods so you can test the features and capabilities to see if they're right for you.