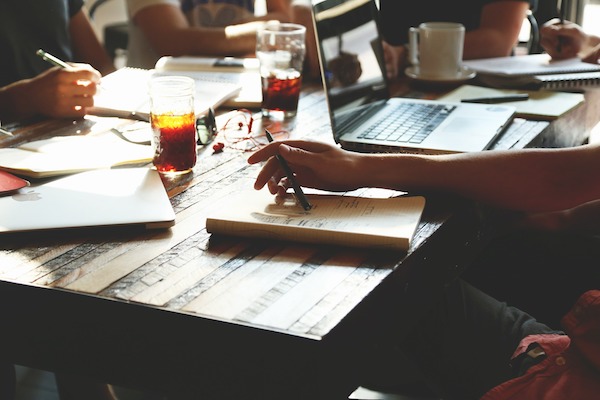 If you own a small business or you're self-employed, you will know only too well how crippling overhead costs can be. Unfortunately, operating costs are a necessity, meaning you need to spend money in order to make any.
For those who are in tough economic conditions, keeping overhead costs to a minimum should be your first step, so here are a few tips to help keep costs down.
Go Paperless.
While it may seem like an obvious tip, going paperless is a great way for your business to both decrease expenditure and clutter. Climate change is a serious problem that we need to all be aware of, so if you want to adopt an eco-friendlier way of life, storing important documents and files on disks or in the cloud should be your first port of call. Going paperless means you don't have to shell out for paper and ink cartridges, which can save you a ton of money in the long run. If you have printers that are now of no use, you can sell them on platforms such as eBay.
Hire an Accountant.
Although it may feel counterintuitive to splurge out for an accountant to do your bookkeeping, it's important that you do everything above board. Having an account look over your taxes will put your mind at ease and ensure you don't miss anything out. The last thing you want is to pay any penalties, which can be financially crippling for your company. Although it's a big investment to make, having an accountant go through your finances is an investment worth making.
Evaluate Your Needs.
Regardless of how long you've run your business, there are always changes that can be made, especially when it comes to reducing overhead costs. Make sure to go around your office and have a look at things that aren't a necessity. After all, you shouldn't be shelling out for anything that you do not need. Whether it's supplies, space, or office equipment, looking at alternative options is advised.
Find the Cheapest Suppliers.
If you operate your business in person, it's important that you and your team are in an environment that is welcoming, warm, and comfortable. There are lots of overhead costs that are mandatory, such as gas and electricity. With so many providers on the market, to find the best deals possible, you can get rates quickly from websites like Energy Seek. Where you are located can also play a huge part in how much you pay in rent, gas and electricity, and water. There are several factors that you need to address, such as whether your business premises could be housed somewhere further away from the city centre.
Develop Brand Ambassadors.
No matter what kind of business you run, advertising and marketing are expensive. With many businesses paying a lot of money to run a TV, radio or print advertisement, it's best to look at other options to drum up interest for your brand. A great way to boost your numbers is to get your clients to become brand ambassadors. Offering your current customers and client's special incentives for talking you up can be a great way to spread awareness of your company. Social media is another powerful tool that you shouldn't overlook. Creating business pages on social media platforms like Facebook, Twitter, and LinkedIn will broaden your audience and make consumers take notice of your company.
Overhead costs can quickly spiral out of control. If your business is going through a rough patch, there are lots of measures that you can take to keep costs down and ensure your day to day operation runs smoothly.