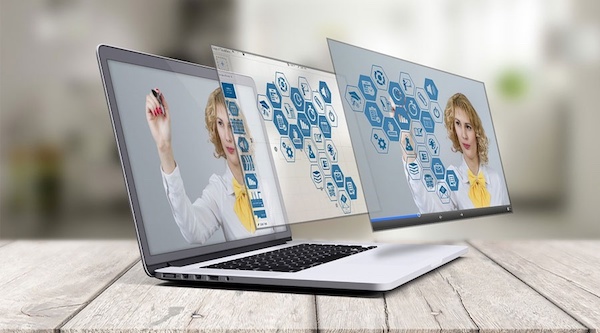 From earning a degree to taking the next big leap towards the career, there are many reasons why people study. No matter why they choose to do it, learning offers a lot, helping you to achieve your goals in a career. The traditional approach to education cannot fulfil the modern-day requirements. The lectures provided in the classroom remain limited to the students available in the classroom.
However, with constant technological advancements over the past few years, educational space has come across a considerable shift. Today, students are largely inclined towards online courses. Both online courses and online course development have made a massive impact on the education industry. Everyone gets the opportunity to avail engaging means to pursue their desired course. You will find it really interesting to know what makes these online courses so successful. Let's dig in further!
Easy Accessibility.
It is a wide-known fact that people, due to their personal or professional commitments, are unable to take certain courses. In such cases, online courses are an appropriate option as it affords them people with the opportunity to learn from the comfort of their home.
Interactivity.
Online courses are engaging and interactive as compared to conventional counterparts. Seminars, video, and audio support and presentations, quizzes, discussion boards, etc. are used in online courses. These provide students with a personalized learning experience, unlike textbook courses. Leading VR training companies are offering their broad range of services to ensure interactivity between the learners and instructors.
Things To Consider While Developing An Online Course.
With the diligent development efforts of online course developers, online education and its solutions have evolved as a flexible way to study. Let's have a look at the different factors to consider when developing an online course.
Devise A Clear And Concise Content Strategy.
A comprehensive program content is the first step in developing online courses. Ignoring this may lead to the overemphasis of some points and the understating of certain others in the online course, irrespective of how good the subject matter is crafted. It enables you to understand your learners and their distinctive requirements. Consequently, it helps you to design the course content that revolves around providing your learners with what they need to know.
Schedule The Duration of Course.
Setting the course duration is another good practice along with the aforementioned. Keep the learners continuously engaged by delivering the content in comprehensible chunks. Ensure that your training module is no longer than 30 minutes. Such practices will enable you to set expectations in line with the attention span of your learners.
Use real-Life Scenarios.
Cognitive theory states that a vantage point makes any learning possible as it has a predefined model that facilitates the learners with more natural retention of information. Using real-life scenarios in your training material enables your learners to understand new information related to familiar situations. This further improves the level of knowledge retention.
Understand Your Learner's Preferences.
As a good practice, you must ascertain your learner's preferences during the development of an online course. By understanding your learner's learning preferences, you can deliver an excellent online learning experience to your learners.
Take Feedback And Conduct Assessments.
Including feedback is one of the most contemporary features that you can employ while developing an online course. You can assess learners' knowledge of how much they have gained at different stages of the course. Implement assignments, quizzes, and more. Share your feedback immediately after the assessment of every test. This way, learners can make necessary changes and develop further learning.
In Conclusion.
The strategies listed here hopefully gives you a good idea for the creation of online courses. When appropriately followed, it will undoubtedly reap significant benefits for both the trainers and learners.