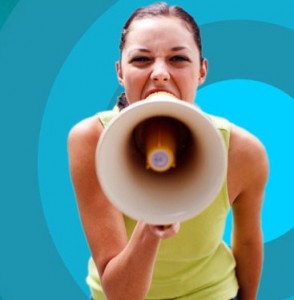 Spreading the word about your business is vital to enable you to create a constant stream of customers and to generate a buzz around your company within its first few weeks of opening. However, if you are starting a business for the first time, letting everyone know that you are open for business can be daunting.
This guide will take you through some of the easiest ways that your company can become a permanent mark on the landscape before long.
Become Part of the Community.
If you decide to open a physical store or another real-world location, it is paramount that you choose to integrate your business with the community that you are hoping to garner the support of.
Most communities across the country are willing to aid and support small businesses in their area to allow them to continue to thrive. To catch the attention of your whole community and ensure that the news of your opening spreads like wildfire, you should choose to attend community events, such as local fairs, or become a sponsor for events and celebrations in your area.
Contact the Press.
Not only do 69% of the US population still read the newspaper, but most press outlets have e-magazines and social media pages where they can post and share articles. Then, to communicate with a broader audience, you should consider contacting your local press office. If the story that you pitch appeals to them, they may be able to conduct an interview or feature piece in conjunction with your wishes that can be read or watched by thousands of residents. Press outlets are also likely to be interested in any launch events that you host, as these can generate buzz and make your business a hive of activity during the first few days of your opening.
Attend Trade Shows.
If your business appeals to a professional audience or is a B2B business, you might also consider attending trade shows to put your stamp on the market and allow other vendors to hear about your business and the products that you offer. This is the perfect time to make direct sales, as well as to give out business cards with all your information, which could generate leads that may later develop into regular custom. Trade shows also allow you to showcase your products and to create memorable display stands that will enable your business to speak directly to potential customers.
Pin Banners Everywhere.
To garner attention around your local town and further afield, or to simply help your online business to make a statement in the real world, you should consider pinning promotional banners everywhere that you can. As well as using window fronts and billboard space, you should consider investing in large format banner printing. Banner printing creates attention-grabbing visual displays that can instantly arrest the interest of a passing audience, even at a great distance.
Utilize the Internet's Potential.
However, it is not just in the real world that you can promote your new company and ensure that it gets the custom that it deserves. Instead, harnessing the internet's full potential will help a much more significant portion of your target audience to find out about your business. If you want to spread the word online, you should create a social media account to create viral posts. You may also consider joining online networking platforms, such as LinkedIn, where other professionals can hear about and connect with your company. Additionally, you can use SEO to help your business to appear at the top of specific search results, and invest in PPC advertising to allow potential customers to see your carefully curated advertisements.
Network with Other People.
However, there is no better way to spread the word about your business than through connecting directly with other people in a face-to-face capacity. One of the best ways that you can do this is through joining networking groups or professional online meeting groups, which you can often find on websites such as Meetup. By finding a networking group near you, you can share information about your business through talks and presentations, hand out your business card to others, and gain referrals.
Create a Referral Scheme.
To ensure that the word about your business continues to travel exponentially, you should consider enacting a referral scheme that can send customers back to your business and allow you to get one or more customers for every single customer that joins the scheme. You can start a referral scheme by offering a discount or free product in exchange for your original customer spreading the word about your business. Then, when a new customer buys an item using the original customer's details, the original customer will be able to receive the benefit that has been promised to them.
Send Out Newsletters.
However, you do not only want to spread the word about the initial opening of your business. Instead, you want to make sure that customers can follow all your latest developments, including changes to your opening or delivery times, as well as information about the new products that you have on offer. This newsletter can be in a paper or digital format, and it should read remind old customers about your business and encourage them to return shortly. You can entice people to sign up for your newsletter by offering a small discount in exchange for their email or postal address.
Give Promotional Freebies.
To spread the word about the quality of your products and create a constant reminder of your business for potential customers, you should consider giving away promotional freebies in your local town, outside your store, or in a crowded shopping space. This allows people to try out your products, which will pique interest in your brand and the products that you offer, rather than leaving them to spend their money on a brand which they do not recognize. This also increases the likelihood that they will recommend your business online or through word-of-mouth.
Put Your Logo on Everything.
It is not good enough to simply put your logo on your webpage or above your shop door. Instead, you need to ensure that your logo design is placed upon all of your business items, whether that is packaging, your van, your employee's uniform, or even t-shirts that advertise your company. This will allow your customers to promote your company to others simply by walking around the streets of your local town.