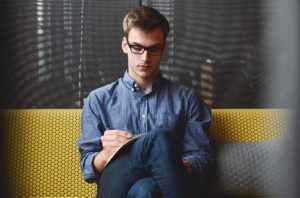 Every entrepreneur dreams of their business becoming a massive success, setting them up for life, but in reality, this is rarely the case. About 20 percent of businesses fail within their first year of operations, and 50 percent go onto fail by year 5. 
If your business goes under, you may feel like your options are limited. You spent a lot of time, money, and effort on this one enterprise, and now you may feel lost. Fortunately, there are several options you can follow to begin a new career. 
Reflection and Analysis.
Your first responsibility should be taking some time for yourself. if you rush into another business or another career, you could overburden yourself and end up unsatisfied with the results. Similarly, if you continue to the next opportunity without thinking about the business that just went under, you won't have the opportunity to learn lessons you can apply to your next venture. 
It's also a good idea to take this time to set some new goals. What are you hoping to get out of your next opportunity; for example, are you interested in something stable, or something with a high salary? Or would you rather gravitate toward something more enjoyable? 
Training and Education Options
If you're interested in getting into a new field, this could be a good time to pursue new training or education. Depending on your current access to resources and your amount of free time, you may consider getting licensing online; for example, in many states, it's possible to earn your real estate license through online coursework and exams. 
Alternatively, you could get a degree through a university. These are sometimes requirements for new career paths, or may allow you to develop skills that can be useful in a wide variety of fields. 
Networking and Relationship Options.
If you're interested in working somewhere new without spending months to years working on a new degree or mode of training, you could consider tapping your existing network. In the course of starting your original business, you may have met other well-connected people; for example, you may have spoken to investors who also have contacts to dozens of other entrepreneurs. Consider talking to them and asking about what career opportunities may be available; this is especially powerful if you've managed a good reputation in your work with the company that went under. 
You may also be able to talk to your partners, employees, and other in-business contacts, searching for work. They may have recommendations or ideas for you. 
Starting a New Business.
There's some evidence to suggest that serial entrepreneurs have a higher success rate than people who start a business for the first time. Why? Because they've had the chance to learn powerful lessons firsthand, and they know their own limitations. 
You started a business the first time because you loved the idea of running your own business, for one reason or another. Accordingly, you're likely interested in starting a new business to pursue the same goals. If this appeals to you, you may consider starting a business in the same industry, or one similar to your initial business, given your experience in the field. Of course, you can also pursue something entirely new—as long as you're willing to put the time into researching and understanding it. 
Key Tips for Success.
Regardless of which path you choose, you'll want to follow these tips to fully succeed: 
Use your time wisely. Make good use of your time — and that doesn't necessarily mean putting your nose to the grindstone trying to find something new. In some cases, the best use of your time is rest and reflection. The key is to be aware of how you're spending your time, and align your hours with the objectives that matter most to you. 
Understand your goals. Speaking of objectives, you can only be successful if you have an understanding of what "success" means to you. What are your main objectives? What are you hoping to achieve with your new business or your new line of work? How quickly do you want to accomplish this? 
Try to stay flexible. Our professional lives rarely pan out the way we imagine. Even if you have a firm idea of what your high-level goals are, it's important to stay as flexible as possible — which sometimes means being open to opportunities you may not ordinarily consider. 
It's incredibly disheartening to deal with the fallout of a business failure. However, it's important to bounce back as efficiently as possible, with new attention to the goals that matter most to you. Your next business, or next career venture, may lead to many more powerful opportunities.