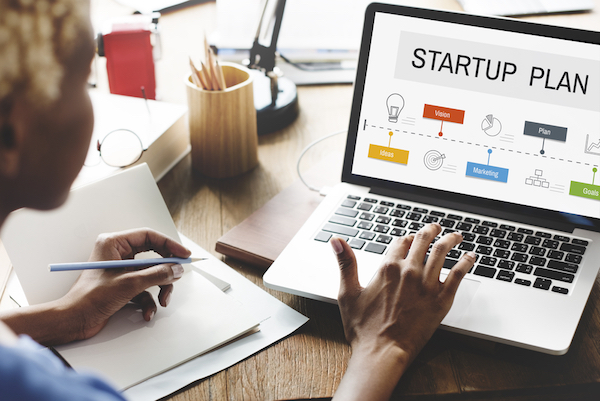 You have taken the big leap, you have an idea worth sharing, and it's time to get your startup's name out there. Unfortunately, This is the hard part. In the current business world, it is harder than ever to get your brand out there to your audience. So many new and great ideas get lost to the void of the internet.
How can you avoid this happening to your startup? Well, here are five ways you can get your startup noticed and begin building brand recognition. There is more to it than just these five, but these can be considered essentials:
1. Build a functional and engaging website.
First thing first, you need a website, that's inarguable. In this modern world, a website is as crucial as any idea your start-up might have. It cannot just be a simple website either, and it needs to work well and not frustrate any visitors. You do not want to lose a client because they got frustrated with your site.
If you need help building a website look at our previous article on How To Create Your Business's First Website.
2. Maximise SEO.
SEO, or Search Engine Optimisation, is vital in the internet age. The simple act of trying to place higher in the results of search engines such as Google, isn't straightforward and requires a deep understanding. You can decide to teach yourself or look to companies such as Viseo.se to help you. SEO may seem simple, but it is imperative if you wish to be competitive with other businesses.
3. Use social media.
Building a presence using social media is highly recommended. People may use a search engine a lot of the time, but don't underestimate the normal of potential clients searching via Twitter, Facebook and others for start-ups just like yours. It also gives clients happy with your service a chance to share your start-up with friends. You can check out this article for more information.
4. Create a logo.
A logo is vital in giving your start-up a recognisable brand. Logos are the face of companies. When you think of the big companies, you think of their logos. Humans are also better at remembering information the more methods of input they receive, so a logo gives your brand a much needed visual element. You can check out this article for tips on how to create a corporate logo.
5. Write a blog.
Finally, writing a blog about the area of business your start-up is in is a great way to add personality to your brand. You don't need to be an excellent writer, and you only need to add your voices and opinions to conversations surrounding that area of business. People value transparency and will be more inclined to do business with you if they understand you and your values more.
That's it! You have put yourself in the competition. It will still be a long journey and a struggle to get noticed, but you now have just a much chance of anybody else. So keep going and do your best, and you will succeed!