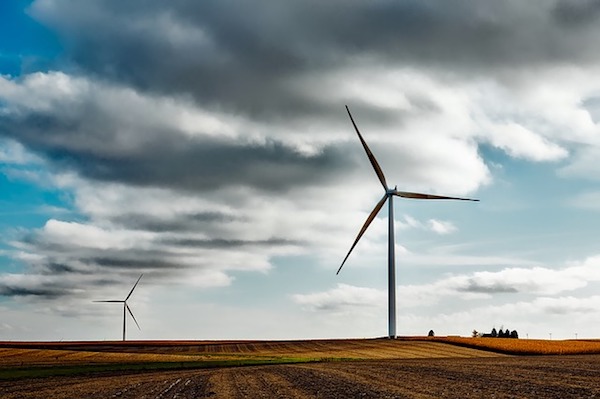 Want to start working offshore in one of the most dynamic and innovative industries around? Then the fast-growing renewable energy sector could have the right career for you.
In 2019, the UK generated 38.9% of its electricity from renewable sources, a new high. But to meet ambitious zero neutral targets by 2030, the UK will need to create at least 120,000 jobs in the green energy sector. 
Whether you're driven by a passion for sustainability or a sense of adventure, an offshore job in the renewable energy sector could be a great choice. With that in mind here are our top ten tips for beginning a career in the renewable energy sector.
1. Choose the right degree.
This might seem obvious but there are a wide range of degree courses that can open a career path in renewable energy. Options include:
Renewable Energy 

Solar energy

Renewable energy and agriculture

Renewable energy and architecture

Engineering
2. Find the right role.
As a graduate entering the renewable energy sector, you'll have the opportunity to shape the industry for the future. With openings for planners, consultants, managers and engineers, offshore work in the renewable energy sector is challenging and exciting and offers a range of roles including:
Quantity surveyor

Analyst

Technician

Environmental consultant

Project manager

Engineer
Finding your route into renewables will depend on your qualifications, experience and interests but there are opportunities for graduates from a wide range of fields including PR, management and marketing.
3. Create job alerts.
Once your chosen path is clear, register with generalist and specialist job search sites and set an alert so you never miss an opportunity. Make sure your CV is up to speed with all your relevant experience and training and start applying.
4. Be passionate.
The green energy sector is one of the most dynamic in the UK, fuelled by people who are truly passionate about what they do. Only choose a career in offshore wind or other renewables if you're passionate about the industry and are up for the challenges of the job.
5. Stay up to speed.
This is a rapid growth sector and you need to stay on top of all the latest developments so you can demonstrate knowledge and expertise at interview and beyond. Academic journals and websites offer in-depth insights into what's happening in the sector from a technical perspective. Google Alerts let you stay on top of current news in your field of interest so you can demonstrate competence with ease.
6. Find networking opportunities.
Networking is important in any industry. In a fast-moving field like offshore wind and wave energy, it's an opportunity to exchange news and views while getting up to speed on the latest opportunities and developments. Attending conferences and training events, streaming seminars and developing a strong LinkedIn presence can all help you create and nurture a strong and useful network.
7. Develop an online profile.
If you don't have a LinkedIn profile, get one and start populating it with evidence of your expertise, knowledge and qualifications. Invite contacts to endorse your skills and make sure you keep your profile and CV updated. A professional profile on Facebook, Twitter and/or Instagram can also be useful for developing contacts in the renewable energy industry but make sure you keep professional and private profiles strictly separate.
8. Update your skills.
In any industry, management skills unlock new levels of professional development. Look out for opportunities that offer class-based and distance learning and lead to recognised professional qualifications. In an industry where technical skills are highly prized, a managerial qualification will help you to stand out.
9. Improve your knowledge.
The renewable energy sector is incredibly fast-moving and the ability to demonstrate up to date technical knowledge will give you the edge at interview or when working in the field. A good range of free resources designed to improve your technical knowledge are available online. You can also investigate flexible distance learning to keep your training up to scratch. Assess the strengths and weaknesses in your technical knowledge and find ways to fill the gaps to make you more attractive to hirers.
10. Future proof your career.
Renewable energy is now in a position to offer long term career prospects for graduates. Therefore, it makes sense to future proof your career prospects and commit to continuous professional development. Sign up to relevant industry bodies to progress your career through the sector and define your specialism so that you can pursue the career path that's right for your talents, knowledge and skills.