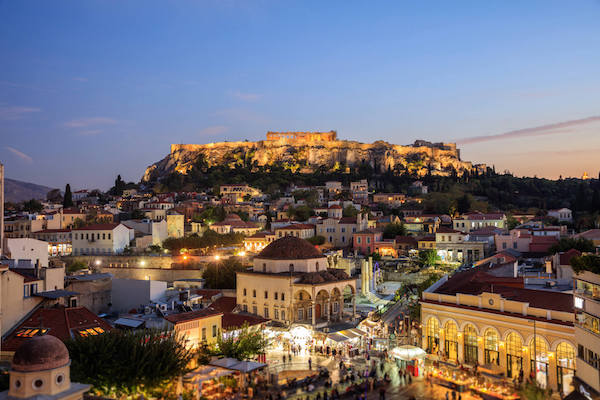 Investing in property is one of the most reliable ways to invest. However, while property investment has the potential to yield profit in short-term and long-term, it can also be risky. Several factors influence the profitability of property investment – if you invest in a property in a poor location, you could lose your investment.
Europe remains one of the best markets for property investment, but with issues like Brexit, you need to be careful where you invest your money in Europe. In this article, we are going to explore some emerging markets in Europe that are on the radar of property investors from around the globe. If you are looking for a firm that can help you facilitate your property investment, visit rrcorfurealestate.com.
Lisbon, Portugal.
Lisbon is considered one of the most popular holiday destinations in Europe. The city recently experienced a surge in demand for property, and this recent increase in demand can be attributed to the Golden Visa program. This program is designed to attract foreign investors by offering them residency if they purchase properties of 350,000 Euros in underdeveloped areas and 500,000 euro in highbrow areas. Once a foreign investor secures a property investment in any of these areas mentioned, their citizenship status will be fast-tracked and they will also benefit from favourable tax rates and other perks. There is a growing interest in Lisbon's luxury property developments from German, South African, Chinese, Canadian, French, American, and Italian buyers.
Rotterdam, Netherlands.
In the Netherlands, the property market is unlike others on this list as 70% of the property market in Amsterdam is made up of rentals, so there are a limited number of properties available to buyers. But the city has other urban areas that are worth investing in and have the potential to yield profit. Netherlands hot property market is in Rotterdam which is about an hour drive from Amsterdam and about 30 minutes from The Hague. The city is a growing metropolis where property prices have increased by 17% compared to figures from 2018, also, outperforming the national average of 10%.  Properties in Rotterdam that were listed sold within 33 days on the market. The average price of homes in Rotterdam is 271,000 euro.
Athens, Greece.
The Greek property market is a point of interest for many property investors from around the world. This could be a result of the economic crisis that the country experienced and is now recovering from. As a result, property prices in Greece are lower than before the economic recession, giving investors an opening to buy properties cheaply and especially so for those who are looking to obtain citizenship by investment.
Athens has always been one of the most sought after cities, even throughout the economic downturn. The city is one of the most popular tourist destinations in the world, and it is back on the rise. Tourism is still thriving, and where there are tourists, there is an opportunity to profit from luxury apartments and rental properties. If you are considering owning a property in Athens, now is a perfect time to do so.
As of today, there are no clear indications that Greece will return to its glory days anytime soon. And as it stands, the property market is a buyer's market, and you should only invest if you are looking at the long-term or the idea of owning a property in Athens is something you want to actualise.