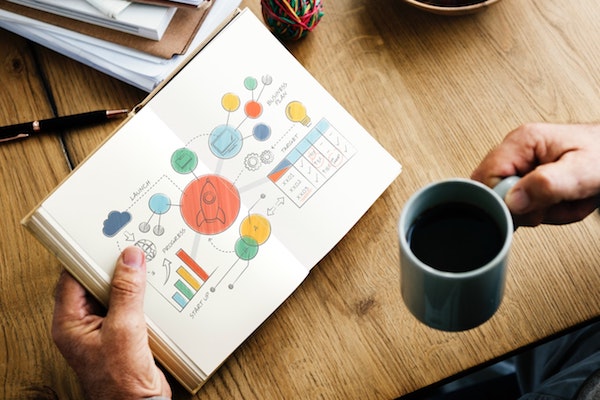 When it comes to starting any business, the strategy and organization you choose to utilize can make a big difference. Different ways of working are better suited to different industries and business sizes, so it's crucial to consider these sorts of things before you begin hiring or go to market.
From different software systems to overall philosophies, there are many ways that business strategies can inform the way you run your company. While there are hundreds of different business strategies to consider before setting up shop, here are five of the most common options to think about.
1. Use OKR software to Your Advantage.
The idea of OKRs, or objectives and key results, was pioneered by individuals at Google, making it a great way to work on cross-departmental projects. Workboard, one example of OKR software, is an ideal platform to use when it comes to keeping your teams organized and aligned with company-wide objectives as well as individual objectives.
OKRs can be beneficial for managers as well since they enable you to conduct each team member's performance review based on their overall quarterly objectives and key results. This ensures that everything in your business is aligned to the same goals, allowing you to grow smarter and more quickly.
2. Consider a Production-Ready SOM.
Also known as a system on module, SOM offers companies a unique strategy when it comes to developing products while keeping customizability fully possible. Using SOM is perfect for system designers who're interested in having customization of the interface, form factor, and other electronic components.
One of the major benefits of using a SOM approach is that product development costs are drastically decreased and technical risk is also reduced. Other advantages of production-ready SOMs include more CPU choices and a smaller footprint.
3. Scrum.
If you're in software development, you've likely heard of the Scrum method. This system allows teams to work on complex projects while adapting to a variety of needs and stakeholders and maintaining progress. Containing only a few simple steps, Scrum is an easy-to-follow system that can be scaled to businesses of all sizes and industries. Best of all, Scrum helps teams remain agile by encouraging flexibility in your workflow.
4. Use Product differentiation If You're Small.
Size doesn't matter, and product differentiation can help you get that message across! Often times, having to go up against larger competitors means that you just need a firm marketing strategy that helps show how you excel against a bigger business.
This could come down to the quality of your customer service or the quality of your craftsmanship. Maybe you have a generous trial period, an extended warranty, or no-questions-asked returns. Whatever it is that sets you apart from others, make sure to highlight it in your marketing materials and feature it prevalently on your product pages.
5. Consider Acquisition as a Means of Growth.
Another strategy that a smaller business can use during boom periods of business is acquisition. By acquiring other businesses, teams, and products, you can expand your company's footprint without having to go through trial and error. Instead, you can find another business that already has a well-performing product or service and then come up with a way to integrate yourselves with them after you purchase them.
Sometimes, it may be necessary to acquire a business because of a competing product. Other times, it's a better choice to acquire a smaller marketing firm that you already have a relationship with rather than hire and build out your own internal team. There are many pros to acquisition when used judiciously, so definitely make sure it's on your list of possible strategies before going into business.