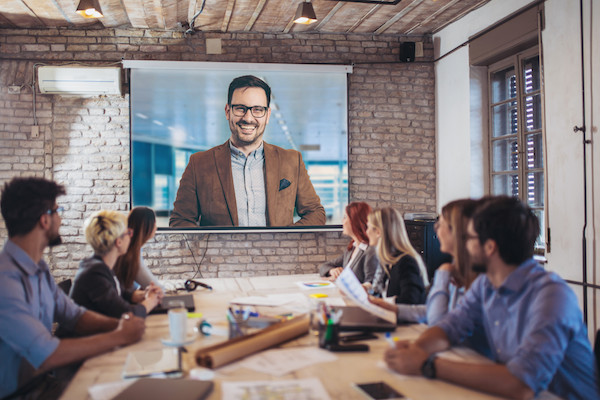 by Leonard Callejo, Director of Online Marketing at Cisco Webex
Recruiting and hiring employees is challenging, if only because the stakes for making the right choice are so high. Say you had to replace a worker who had been hired only recently, since they turned out to be a poor cultural fit. Doing so could cost as much as one-third of their annual compensation, according to an Employee Benefits News report.
On top of the normal difficulties of the hiring process, HR also has to deal with its high seasonality. Many organizations don't hire evenly across the calendar year. Instead, they ramp up during certain periods while doing relatively little outreach in some months. Since the calendar can become quite compressed, HR teams end up feeling significant pressure at some junctures.
Why you should plan ahead for possible hiring during the summer.
The summer season is a good case study in the unevenness of hiring throughout the year.
The pace of business tends to slow down a bit during the summer months as employees take vacations and more people are out of the office at any given time. Recruitment trends follow suit, as hiring also tapers off during these months—except for positions like summer interns that may be intentionally aligned with school schedules. As a result, companies don't allot as many resources, if any, to hiring during this season.
However, that doesn't mean that no one will ever apply or be hired during the vacation-heavy months. Some candidates might realize the opportunity to apply for a position that has relatively little competition, while the organization might find itself needing to fill an important and unexpectedly open role. It's important to be prepared.
Let's say that there's the right mix of job openings and qualified candidates late one June, when most of the HR team is out of the office. Hiring and training applicants might initially seem unfeasible because of limited bandwidth to see the entire process through. But it's not impossible, as long as you know the relevant challenges and have the right tools to overcome them.
What are the big challenges in summer hiring?
Coordinating an in-person interview during the summertime can be even more logistically challenging than normal:
– The prospective employee and hiring manager may be physically far apart, either because of seasonal travel or because one or both of them work remotely in the first place – an increasingly common setup at many organizations.
– Timelines might also be squeezed. Even if the applicant and HR teams start out the summer in the office, there is bound to be vacation time planned at some point in the summer that will cause disruption and continuity issues in the onboarding and training processes.
– Overall, finding the right time and date, not to mention performing all necessary due diligence and onboarding, is a tall task for often-shorthanded HR teams at a hectic time of the year.
But these difficulties look a bit different once HR is equipped with modern collaboration tools. By incorporating solutions for video conferencing and online meetings, HR teams can still conduct a rigorous hiring and training operation during the summer months.
Making summer hiring more practical via remote collaboration.
With a strategic approach to hiring, as well as the right collaboration platform, businesses can effectively hire, train and onboard new employees during the tricky summer months.
Video interviews.
For starters, leveraging video conferencing platforms for the hiring process can have huge efficiencies for an under-resourced staff. In general, conducting interviews via video has some distinct advantages over doing the same in person.
First, it doesn't require any of the parties involved to travel. That can save a lot of money for small-medium businesses (SMBs) in particular, which often spend relatively large portions of their budgets on official travel. It also means that scheduling will be easier, and the interview can be conducted a lot quicker. Finding an hour in your schedule for a video interview is much easier than finding time to travel, especially if it's a particularly far distance.
You also don't lose out on critical nonverbal communication. Evaluating a candidate and determining if they will be the right fit for your business culture, is as much about what the person says, as what they don't say. Reading their body language and nonverbal cues is an important part of an interview and with lifelike video quality, it feels like everyone is actually in the same physical space despite being far apart.
And lastly, some video conferencing solutions have the ability to automate tasks during the meeting that allow you to focus your full attention on the interview at hand. For example, there are AI tools that do things like automatic note-taking and transcription, so it's easy for you to refer back to responses that were given to various questions posed during the interview.
Internal collaboration.
Even if the HR team is down to a skeleton crew during the summer months, its members can stay in sync through team messaging apps. These modern collaboration tools enable virtual spaces to be created around different projects or teams, and in this case, different hiring initiatives. Hiring managers can then easily share resumes and other important files so that they're all up to speed on the current state of the process.
This approach is also beneficial because it creates a clear trail of all documents and conversations. That way, even people who were on vacation while someone was being hired can retrieve these assets later on if needed.
Onboarding and trainings.
Although training and onboarding will often have an on-site component, it's convenient to have the option to perform some of these tasks via remote collaboration. For example, HR might opt to set up and record a webinar that trainees can view from their desktops or mobile devices.
These sessions can condense a lot of useful information into a format that viewers can consume at their own pace. The added convenience is pivotal during the summer season, when extended in-person trainings and onboardings might be impractical.
It's also an efficient way to build a library of on-demand onboarding and training recordings that can be used throughout the year for a repeatable way to get new employees up and running quickly.
Even if your organization doesn't normally hire during the summer, being prepared for accommodating the process at any point during the year is good practice. There are likely other seasonal slowdowns that could cause the same issues, such as the winter holidays, so having a plan and the right tools is something that can pay off year-round.
Leonard Callejo, Director of Online Marketing at Cisco Webex, is a successful enterprise software digital marketing leader that has built agile, data-driven demand generation cultures that span start-up, high-growth, large enterprise and turnaround business situations. He has managed award winning, distributed, remote marketing teams spanning the globe for over 20 years. Currently, Leonard leads online marketing for Cisco's Webex.com, a leader in software-as-a-service (SaaS) video conferencing and team collaboration solutions.