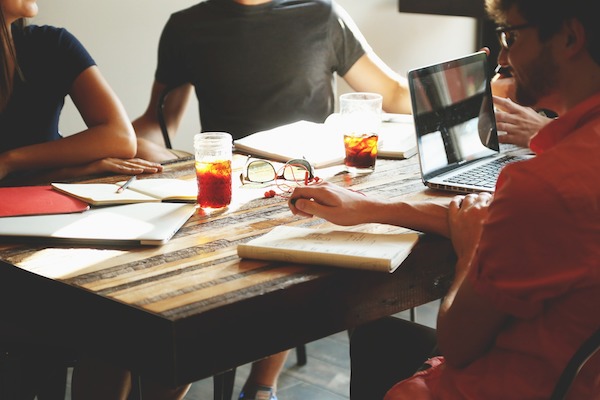 We live in the era of the gig economy, and some people even have the time to work a full-time job and have a side hustle. Even if you work a regular 9-5 in an office, you can still create time to build a business on the side until it brings in enough earnings to replace your day job — that's the entrepreneur's dream.
If you are in this category and are looking for a suitable side hustle, there are several to choose from. However, your choice should be based on your skill, availability, and the funds you can spare as capital. Luckily, some of the ideas listed here do not require large funds to begin.
1. Customer Relationship Management.
Customer relationship management is all about customer service and is usually handled by customer service personnel or call center agents. A call center agent attends to calls from customers. He/she receives incoming calls on behalf of businesses. This is important because great customer experience is paramount to customer retention (nobody wants to lose customers).
Running a call center does not require special skills, all you require is an attitude to learn and call center software. A call center software provides all the important features of a call center without the need to set up equipment. Call center software has evolved from only handling calls to providing a contact center experience. Contact centers integrate other channels of communication like social media, SMS, email, and others, to deliver a seamless, holistic customer experience.
Outbound call center software can also be used to reach customers and is equipped with features like predictive dialers, IVR, call routers, and other useful automation that increases efficiency. This is first on our list because great customer experience is important to all industries, so is the need for contact centers.
2. Online Resales.
Online resale is the reselling of returned or refurbished goods and general merchandise from major retailers like Amazon. The apparel resale market was estimated to be worth $24 billion in 2018, and experts believe the market won't experience a decline in the next ten years. And it's not only the apparel market; electronic resale is also moving.
To get in on this, partner with a company that handles liquidation i.e. the acquisition and sales of used and refurbished products.
3. Writing.
Writing is a skill that gives you the freedom and flexibility to work when and how you want, and the demand for skilled writing has only increased with the introduction of content marketing. An advantage of writing is the range of possibilities available. You can be a blogger, a business writer, a novelist, a copywriter, an SEO writer, the list goes on. All of these are lucrative and can make you millions. You do however have to develop your writing skills.
4. Virtual Assistance.
A virtual assistant is similar to a contact center agent, except they are not necessarily concerned with customer experience. A virtual assistant may use a call center software, but will more likely handle PA and other secretary duties. As a virtual assistant, you can work remotely as long as you get the job done.
5. Personal Training.
This would require skill, experience and, in some cases, certification. You can either work in person or create fitness regimens that people can buy and follow. The former puts a cap on the amount you can make, but the latter allows for scalable growth.
6. Programming.
There's hardly a list that doesn't mention programming. Our technology-powered world makes programmers indispensable assets that companies are willing to pay serious bucks for. You must have high-level skills as this industry is competitive. You can build a useful program, software, or framework that can be scaled to an enterprise-level e.g salesforce, or you can work as a contractor to provide support to companies.
7. Digital Marketing.
The main goal of businesses is to make profits, and in the digital age, companies need masters of the digital landscape who can draw in customers and increase sales. If this is you, then there is money to be made.