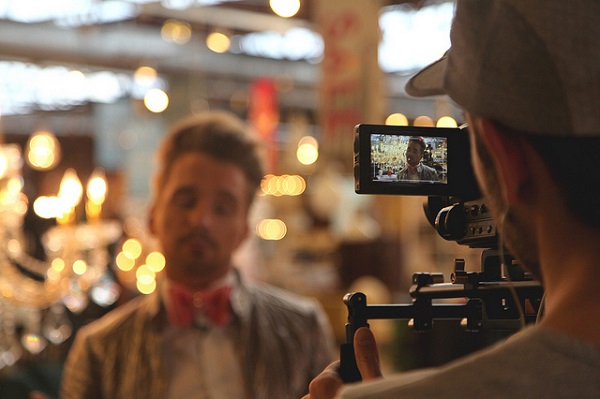 Images rule the world we live in. And this makes perfect sense, as 65% of the human population is said to be visual learners. Governments, studios, and marketers already understand this, and how important a role video plays in marketing.
With all the resources we have today, pretty much any company can have a great video marketing strategy that will allow them to get more visibility and gain the valuable attention of their core audience. But it has to be planned properly to have the desired effect. Let's take a look at some essential elements of an effective video marketing strategy, and how you can apply them.
1. It Starts with the Right Team.
Few have enough money to have a full-time production team on hand and using people from your marketing department who don't have video production experience is a disaster waiting to happen. If you want to build professional-looking videos that show your company in the best light possible, hire professionals.
If you can't find a great team where you are, you might need to look at bigger markets. If you live in South Florida, for instance, you could consider a marketing video production Miami team. Make sure that the team has a broad scope of experience and can work on different types of videos with you. Also, make sure that they have a solid reputation, are established, and that both of you have the same vision.
2. Have a Clear Goal.
The next step is making sure that you have a clear goal. Knowing your goals will allow you to evaluate success better and look at the right metrics.
For instance, if your goal is brand awareness, you might want to pay more attention to things like engagement and view counts. If you're trying to generate leads, then opt-ins might be a better indicator. And if your goal is to retain your current clientele, you'll need to look at your churn rate.
3. Find Your Voice.
To have a cohesive marketing strategy, you'll have to find a voice and make sure that it's consistent. You first need to find your tone. Some prefer to project a professional image, while others like to be edgier and break rules.
You then need to work on your aesthetic look. Some may prefer animations and sketches, while others will prefer crisp and modern graphics. You'll also have to think about what types of sounds and musical ambiance you're looking for and make sure that you stay along that theme for all your videos.
4. Have a Clear Distribution Plan.
You also have to use the right channel for your videos. You might think that social media and YouTube are natural choices. But your videos could have a much greater impact and allow you to get better results elsewhere. For instance, if your goal is to get leads, you should consider using videos as a focal point on a blog post. Then, getting viewers to opt-in won't require that they jump through any hoops as they would on YouTube.
Conclusion.
Now that you know some of the essentials of a good video marketing strategy, make sure that you have a solid one in place, and allocate the right resources to it. Video marketing can have a great ROI but can turn into a money pit really fast if you don't have the right plan and the right team behind you.