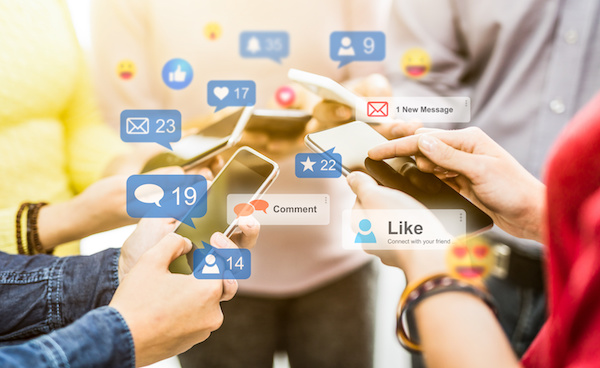 Many people like to use the best Facebook video ads in their marketing campaigns because they know that there are a lot of people using Facebook round the clock. If you are a business owner, you shouldn't ignore the power of Facebook video ads in bringing in sales for you.
If you have not yet started embedding your own video ad in your Facebook content, here are some benefits you stand to gain if you start using your own video ads to market on Facebook.
You Can Accurately Target the Correct Demographic Group.
Marketers want their marketing videos to be specifically targeted at a particular demographic to be effective at bringing in customers. The good news about doing this on Facebook is that you can  upload a video that will communicate with your key customer demographic by using the campaign management tools. This means there will be less wasted effort and more savings. And of course, you will be able to educate new visitors and potential customers about your brand.
You Can Cut Marketing Costs By Using 10-Second Video Viewing Feature of FB.
This means you only have to pay if potential customers spend that much time watching your video, as opposed to visitors who merely take one quick look and then leave. This makes marketing costs fall further, giving you big savings that you can channel into other marketing campaigns. Take note that this allows small- to medium-sized businesses to compete better with the giants.
You Can Spend Less When You Rely On Captions Rather Than Audio.
You can literally cut out the audio of your videos if you do marketing on FB – because there's very little point to spending on great audio when people don't pay attention to audio anyway. Majority of Facebook visitors are only shopping around and usually don't try to understand what your video is trying to say, unless it catches their eye and they tend to linger on. So you can rely on captions instead to inform viewers because they are more effective than audio.
You Can Tell People About Your Brand Without Digressing.
You may not have realized it, but your brand has to be stated in the first 3 seconds of your video ad to be truly effective. That's important because you want to catch those who are simply browsing and turn them into an interested audience right away. This means those who post videos that only talk about the brand towards the end of the video are at the losing end. Your audience lacks the attention span needed to make sense of a long video. So make short videos instead.
You Can Leave An Impression On Your Audience By Inserting Your Key Tagline At The End Of Your Short Video .
You can make better use of an existing tagline if you embed it at the closing of your short video. That will leave an impression on the viewer that will last. This strategy can complement the use of the brand name within the first 3 seconds of the video. So you snare their attention at the opening and at the closing moments. The tagline is useful for brands that aim to build a following. This helps consumers identify with your brand so that you can gain their loyalty.
You Can Get People To Pay Attention More With Short Videos.
You benefit from this in two ways: you don't have to pay for making long videos and you can communicate better since your ad gets straight to the point without digressing. Short videos have a better chance of snaring your audience's attention because many Facebook users are probably doing something else when they log in – like checking their Messenger for messages or posting on their wall. You just need a catchy opening sentence at the very start to get the attention of users.
You Get To Seek Out Mobile Users With Time On Their Hands.
One key audience that you really need to market to are those who usually use their mobile devices to access Facebook. Many smartphone or tablet users do access FB while in transit or killing time somewhere. Those are the types of people whom you need to communicate with, because once they go back to class or work it will be more difficult to get their attention. Take a minute to think about your key demographic and ask yourself if they own mobile devices. This will help you in crafting videos that are suitable for access via mobile devices.
You Can Make A Story That Revolves Around Your Brand.
Yes, you need to mention your brand in the first 3 seconds of the video but don't let that stop you from being creative. You can make a series of videos that all talk about your brand in the first 3 seconds – do this and people may pay attention, plus they may want to know what happens next in the story. This is a test of how creative yet consistent you can be in such a very short span of time. It will also show how much your customers empathize with your brand.
You Can Make Your FB Audience Remember You By Using Humor.
For some reason, Facebook users will remember ads that go for the humor hook. It must be something about human nature that makes a humorous ad more popular than a sober ad, at least on FB. The good thing about humorous ads is that they help you build a relationship with your key audience – meaning your key demographic – by forming a human interest angle, without slugging them over the head with a hard-sell ad.
You Can Invite Older Customers To Your Brand by Recycling Old Content Into New Videos.
You probably already know that you will be competing against billions of other businesses on Facebook for user attention, but don't let that stop you from recycling your old videos to become part of new, short videos to air on FB. The value in this is that Facebook netizens who have seen your old videos before may be able to relate with your new videos through nostalgia. Of course, this depends on which demographic you are currently aiming at but then content gets old very fast online. Last year's videos are already considered past their prime. Recycling old content allows your customers who identify with your brand to feel that they can still identify with the brand over time. This also helps you save money because you spend less on creating brand new content.
Final Thoughts.
Marketing is the lifeline of any company, whether it be a large corporation or a small business. Your company will have a fighting chance at survival in a competitive marketplace if you learn how to use the best Facebook video ads to do your marketing for you. Video ads are very important to get the attention of consumers because people simply like videos more than static content. Although your business might already be using Facebook video ads, there is always room for improvement.
Hopefully, the benefits outlined here will allow you to revamp your video ad marketing campaign, so that you will be able to bring in more customers who will patronize your brand now and in the future.