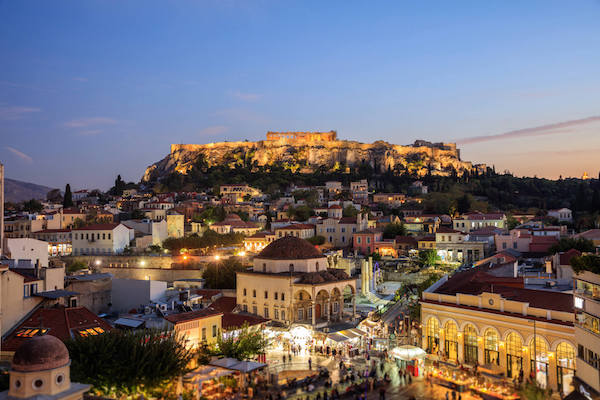 Greece has been on the verge of becoming a hot destination for real estate investment in the last few years. The reason for this surge in interests from property investors can be explained, and it has a lot to do with Greece's current economic recovery and the influx of investment into the coastal country. But why is real-estate investing a great idea now? Well, property experts have made favourable projections that have caught the ears of property spinners from around the world, especially Europe, and as a result, there is a race to the Greek property market.
In this article, we are going to explore the major reasons why real estate investing in Greece is turning out to be a great idea now.
The rise in property opportunities.
The scale of property investment opportunities in Greece has risen due to the fall in property prices by up to 48% from 2008. This fall was due to the economic crisis, but with every crisis comes opportunities. But there has been a resurgence of construction and property transaction activities. However, these activities are still below the peak level of 2008.
Athens Tourism Boom.
Athens is back on the map of tourists from around the world. In recent times, the city has been enjoying a surge in visitors, and in turn, it is sending the signals that investors like. Where there is a tourism boom, there are business opportunities. So we have more foreign investments going into property for the hospitality business industry. Athens is witnessing a rise in private investors competing for city-centre apartments with a rental appeal.
Removal of VAT from Real Estate Investment.
The new government of Greece made a bold move by removing VAT from real estate investments. The main reason for its decision is that VAT prevents foreign investors from investing in another country's real estate market. And to prevent foreign investors from having cold feet to bring investment to Greece, the government removed VAT as a way of reassuring them. The government announced that there will be no VAT collection of real estate investment for the next three years. This move by the Greek government has made real-estate investing in Greece more desirable now.
Up To 50% Tax Reduction.
Mitsotakis aims to reduce property tax to about 30% in his first two years in office. He further stated his plans to further bring tax deductions down to 50% for property investment and renovation over the next three years. He also included a three-year tax holiday on real estate capital gains and VAT for construction-related activities.
Best numbers in a decade.
Data showed by the Central Bank on September 2nd, 2019 revealed that there has been a huge recovery in the Greek housing market. The last time Greece recorded such growth numbers was more than a decade ago. Greece's recovering economy is one of the contributing factors to real estate investing in the country. Other factors including new Golden Visa policies are encouraging foreign property investors. If you are looking for a property firm that can help you arrange property investment in Greece, rrcorfurealestate.com is one to consider.