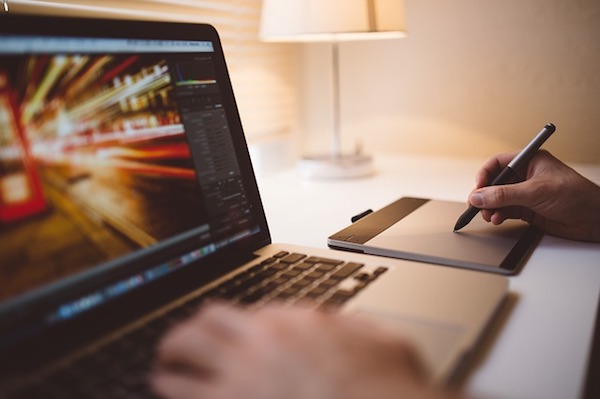 For those who are passionate about creativity, a career as a graphic designer can be the path to follow. Once getting your degree and your first job, it is important to continue working hard at achieving business success.
But there's more to it than luck and talent alone. Below are some tips for becoming a successful graphic designer.
1. Don't Stop Learning.
As an aspiring graphic designer, your first move should be to get the appropriate graphic design degree from an accredited college. However, your education needn't stop there. You should continue to invest in your education to help improve your skills and expand your knowledge. The more you learn, the more confidence you will gain on your way to becoming an experienced professional.
2. Remain Passionate About Your Work.
Being a successful graphic designer is not as easy as some make it seem. While many people make a good living as a graphic designer, it is best to choose this line of work for more than money. When you choose projects only for the money, you may end up hating your job and losing your passion. Stay selective with the projects you choose so that you can enjoy doing what you love. If you love what you do, you will end up winning awards and hanging custom wall plaques to forever remember your best project and achievements in your field.
3. Practice Makes Perfect.
Graphic designers use a lot of tools while working. To achieve business success, it's important to practice and hone your skills whenever possible. The more you practice using software such as Adobe Photoshop and online tools like Canva, the more familiar you will become with design techniques and processes. Consider creating an online design portfolio that you can add projects to that you completed for yourself and clients. Not only will this help you keep your skills sharp, but it can also be a great marketing tool for your services.
4. Enhance Your Communication Skills.
To be a successful graphic designer, you have to be a great communicator. When speaking with clients about a project you are designing for them, it is critical you completely understand what they are looking for so that you can deliver as promised. It takes patience to learn how to effectively communicate with clients. Communication with your clients should be ongoing throughout the entire project to ensure it gets completed to their specifications.
5. Be Original.
The most successful graphic designers are the ones who are more original than their competition. Their services stand out from the rest because they do not copy the work of others and continue to learn new and unique techniques. It's okay to check out other graphic designers' pieces of work to expand your creativity and imagination. With your design creations, it is important to be confident and present them as unique pieces of work.
6. Be Aware of Trends.
Our world is becoming increasingly more tech-driven. This makes the job of a designer more demanding and exciting at the same time. To achieve success in this business, it requires staying current and on top of new trends. You do not want to sacrifice your unique design style merely for following current trends. The key is adopting new trends that will compliment your unique design style.
The success you achieve as a graphic designer boils down to you and how much effort and time you are willing to put into honing your skills and gaining new experience. If you continue to love what you do as a graphic designer, you'll eventually reach the doors of success. Learn how to balance business management and career planning with creativity to reach your goals.