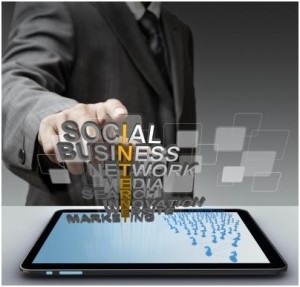 When you run a business of your own, you can look forward to a host of rewards and the ability to shape your own future. However, you also have to cope with many challenges, and this includes competing with rivals in a very competitive world. No matter what industry you are in, you will face stiff competition these days, so you need to ensure you make your business stand out.
The communication skills and customer service levels are among the things that can make your business stand out from the crowd. In today's digital world, it has become far easier to engage with audiences and customers without spending a fortune on marketing.
Whether you run a rubbish removal company like Clearabee or whether you are an online retailer, engaging with your customers online is an important step you need to take.
Why Use Social Media?
One thing that many business owners do these days is turn to social media in order to engage with their customers and boost their online profile. There are many benefits that come with using social media, which is why this has become such a vital tool for businesses of all sizes.
One of the major benefits you can look forward to when you use social media to promote your business and engage with others is the affordability factor. Many businesses, particularly smaller ones, are on a tight budget and this means you have to be very careful with your outgoings. From rubbish removal companies to clothing retailers, digital companies, and service providers, all types of businesses can benefit from affordability with social media.
Another thing that you will benefit from is the high level of effectiveness that comes with using social media platforms. You can promote your business in many ways with the help of social media. For instance, you can post about special events and promotions, which can then lead to more people clicking on the links and going through to your website. You can also increase website traffic by posting links to new blog posts and other pages of interest. In addition, you should remember that audiences can then share your links and posts with others, so it can have a very effective snowball effect. Some businesses even buy likes on Instagram to look more popular on social media.
One of the other major benefits of social media for your business is that it allows you to build a rapport and communicate with your customers with far greater ease. If consumers have a query, they can send a private message to you and you can respond very quickly. You can also post comments when your customers comment on something you have submitted to social media, which enables you to engage with them far more effectively.
Choose from a Range of Sites.
In today's digital era, there are many social media sites you can choose from, so you can mix and match different ones to suit your needs. You will soon learn which ones work best for your business, and you can then focus on those.