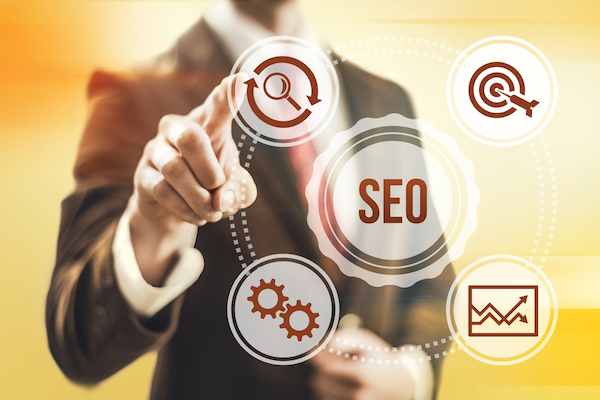 Expertise, Authority, Trust (or E-A-T) has been in the SEO lexicon for some time, but since ranking well on Google search engine results pages (SERPs) is becoming more difficult, it is now featuring more prominently in a wide range of strategic SEO discussions.
Let's take a closer look at why E-A-T is now such an integral part of a powerful SEO strategy.
Expertise.
In order to maximise the traffic your site is driving from Google, you need to communicate your expertise in ways that engage your target audience. Every page on your site needs to have a clear purpose and must be presented in a manner that delivers clear benefits to your viewers. You already have the knowledge, but now you need to devise ways to deliver that information to the right people, at the right times.
There are a few key ways to create expert content. The first is to identify what your ideal audience is searching for and use this knowledge to meet (and ideally exceed) their needs and expectations. The second way is to investigate and understand searcher intent. Remember, there is a distinct motive behind every search a person makes and optimising your content for your audience's intent is a critical part of any effective SEO strategy in 2020.
Authority.
It's one thing to be an expert but to make a real impact in competitive spaces you need to establish yourself as an authority. There are several ways to monitor the authoritativeness of your digital presence, including the number of links from authoritative and relevant websites that are pointing towards your site which is one of the most powerful white hat SEO tactics.
Keeping track of your Domain Authority score will help you to determine how authoritative your site currently is and encourage you to identify ways to further enhance your score. Building your brand online is one of the best things you can do for your business and creating engaging content that your audience will share across social media will boost your authority and allow you to strive for even greater success.
Trustworthiness.
Search results pages (SERPs) are already hyper-competitive and with more businesses aiming to make an impact online throughout 2020, ensuring that you are doing everything you can to stand out for the right reasons is imperative. Businesses that haven't invested in the creation of a trustworthy and robust online reputation will have a far more difficult time maintaining a competitive position online.
Trust issues manifest themselves in myriad ways, including customer reviews, clumsy web design, and poor website security. You should be doing everything possible to provide your customers with a positive experience. Any complaints should be addressed and concerns assuaged before your brand becomes associated with any negativity.
There are many other ways to promote the trustworthiness of your brand, including:
Displaying clear contact information, including the address of your store or office

Having a clear and accessible terms and conditions page

Ensuring your domain is secure using HTTPS

If you are a transactional business, you must implement and display a clear returns policy
Why is E-A-T so important to SEO?
In early 2019, Google issued a white paper which confirmed that E-A-T is a key ranking signal and plays an important role in the ongoing battle against disinformation in search results.
Fake news is a huge issue and it is now more important than ever before for authors to be able to demonstrate their credentials in an authentic and trustworthy way. E-A-T should be viewed as an opportunity to positively differentiate your brand from your competitors and outrank them in SERPs. 
As Google continues to refine its algorithms, standards are consistently being raised. Moreover, the expectations of users are also constantly changing. As searchers, we all want access to the most accurate, relevant and highest quality information. So, as a business owner, you need to ensure that you remain at the forefront of search evolution to remain competitive.
Focusing too closely on whether E-A-T can be deemed to be a direct ranking factor risks slipping too deeply into an argument based on semantics. Instead, by using E-A-T as a framework in putting together a digital strategy, you will find yourself adopting a holistic approach to marketing and SEO.
Although there are no quick wins to be had here, investing in your expertise, authority and trustworthiness and devising ways to communicate this information to your audience will deliver a wealth of long-term benefits for your business, enhancing the credibility of your digital presence.