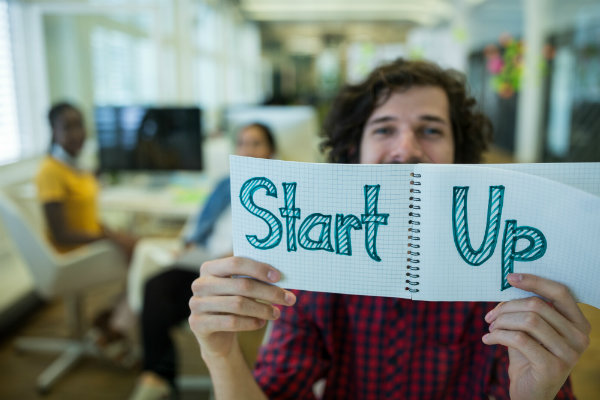 Israeli startups have gained international recognition as cutting-edge enterprises with game-changing potential. While Silicon Valley remains a hub of technological innovation, it is not the only hi-tech enclave where big ideas are brought to the fore in the commercial arena. As the world's second largest start-up nation, Israel has witnessed unprecedented success in this sphere. This pint-sized Middle Eastern country certainly packs a punch in more ways than one, with a smorgasbord of highly-successful start-ups in recent years. Israel is the go-to destination for big ideas, and Israeli start-ups are making tremendous strides in this direction.
There are scores of promising Israeli start-ups on the horizon, and these 5 are leading the way in terms of innovation, dynamism and outsized potential:
1. Drivenets.
Drivenets is an exciting new Israeli start-up with an ambitious mission: '… To build the network of the future.' This start-up is headed by industry-leading professionals including its CEO and co-founder, Ido Susan, and Hillel Kobrinsky the CSO and co-founder. Drivenets is aiming high, with the strategic objective of creating infrastructure for managing a huge portion of global data in the coming decades.
By focusing on the deployment of new applications, 5G technology, and other innovative solutions, Drivenets and its proprietary Network Cloud software solution will provide for accelerated economic profitability, innovation, and high-level growth. By disrupting the Service Provider space, DriveNets effectively offers operators many more solutions to cost effectively scale up and achieve organizational goals.
Drivenets.com has won multiple awards from leading industry authorities such as Network Transformation Awards 2019, 2019 Diamond Technology Reviews BTR, WCA Winner 2019, Glotel Awards 2019 Finalist, and #1 Most Promising Start-Ups in Israel for 2019 Globes, among others.
2. Intezer.com.
Intezer.com is another award-winning technology company focused on Genetic Malware Analysis™. This start-up company creates software that identifies the origins of code so that it can defend against cyber security threats, and respond to them quickly and efficiently. Intezer.com guards against hacks, security threats, malware, adware, and viruses, particularly highly sophisticated cyber security threats.
This company has received multiple awards, including Cyber Security Excellence Awards Winner for 2019, Cyber Defense Global Awards 2019 Winner, and SC 2019 Awards Finalist. Intezer.com is headed by Itai Tevet, the CEO, Roy Halevi the CTO, and Alon Cohen Executive Chairman and Founding Investor. Other investors include Samsung Next, Magma, Intel Capital, and OpenView.
3. Namogoo.com.
This Israeli start-up company is focused on 'Eliminating Digital Chaos' by providing clients with visibility and control over their online business ventures, delivering exceptional customer journeys, preventing customer hijacking, and guaranteeing customer privacy.
Namogoo.com offers additional protections to companies to eliminate malware and invasive ad injections, to enhance the customer experience, and improve KPIs in conversion rates. The technology is premium grade, with Namogoo's source code running on each and every visitor session, providing deep data analytics, continuous learning, full scalability, unobtrusive JavaScript, and cloud-based technology deployment.
The company is headed up by co-founders Chemi Katz and Ohad Greenshpan, and has several big-name investors involved, including Greatpoint, Hanaco, Oak HC/FT, and Blumberg Capital.
4. oz-code.com.
Oz-code.com runs on the tagline of 'magical debugging', and this is precisely what this Israeli start-up is all about. It provides clients with full insight into precisely what is happening in their code. This includes intuitive extensions for Visual Studio IDE, and a user-friendly dashboard for comprehensive monitoring and evaluation, and bug triage. Other benefits include live editing code in the IDE, and graphic representation of the LINQ pipeline.
Among others, Oz Code allows for prediction capabilities of how code will be executed, visualizations of data and code, and editing of potential futures through various iterative loops. The numeric indicator, LINQ Analysis Window, and LINQ DataTip features, et al allow for the prediction of exceptions, with full syntax support offered. By providing all the tools necessary for effective debugging, developers and IT team leaders can unleash increased productivity, improved software delivery, and enhanced performance.
The company is headed by Shimon Hason, the CEO, and Erez Fliess, Omer Raviv and Alon Fliess all of whom are cofounders of the startup.
5. Varada.io.
Varada's mission is clear: '… Bring agility to any data-driven business and enable ad hoc, interactive analytics on any data without friction.' This Israeli start-up was established in 2017, with dual offices in Israel and California. The company seeks to focus its energy on big data analytics, particularly the pain points in the big data analytics ecosystem.
Varada is fully backed by several large-scale investors including STAGE ONE, F2 Capital, and Lightspeed. The use cases for Varada include Fast B1 on S3, Presto-based workflow support with materialized index views and low latency analytics, self-service data platform, and the ability to expose operational subsets of big data with an automatic fast-indexed layer.
The founders of Varada include David Krakov, Tal Ben Moshe, and Roman Vainbrand.