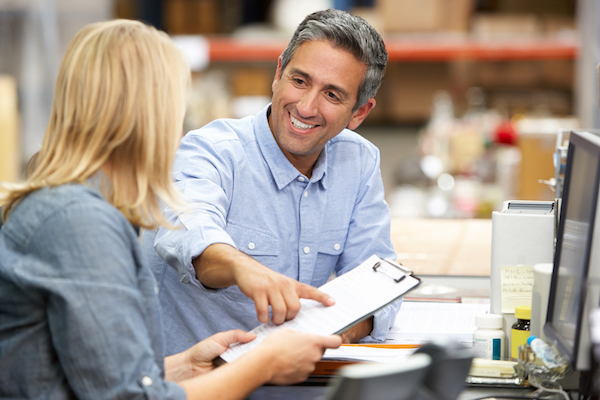 Have you ever heard the word PEO and thought, what is that? Well, you are not alone, but PEOs is something you should pay attention to if you own a small or medium-sized business.
What is a PEO?
PEO stands for Professional Employer Organization, and PEO companies work with smaller businesses to help them in managing payroll-related taxes, human resources, and other employer-related administrative functions that are needed to run a business. PEO is a subcontracting firm that provides services such as human resource consulting safety and risk mitigation services, workforce management technology, training, and development.
Here are item's that a professional employer organization will help your business with:
Payroll.
PEOs help administrators organizing payroll payments for full and part-time employees, both salaried and hourly, vendors, and contractors. They can help with setting up automatic deposits and payroll administration.
Benefits.
A PEO company can help with benefit administration, from onboarding benefits, claims, and other benefits. They help companies access medical, dental, and vision benefits for your staff and negotiate affordable rates.
Compliance Support.
A PEO company supports businesses with employer-related compliances for items such as payroll taxes, employee tax forms, and reporting forms. Some of the support that PEOs offer are reporting new hire, workers' compensation, employment practice liability insurance, and unemployment insurance filings.
Additional Benefits.
Business owners can receive other additional perks from PEOs, like discounted gym memberships. Any perks that are provided by PEOs are aimed to provide healthy, happy teams and helping employers create a pleasant working environment.
PEO and Your Business.
So, how will a PEO help your company?  There are many advantages the PEOs can bring to your business, such as cost savings on employee benefits, cost savings through hiring, protection against risk, and get hours back in your day.
Cost Savings.
Working with a PEO, your employees are grouped with the PEOS co-employees to form a large group, which means the PEO provides the employees access to health coverage rates that are competitive with a large corporation.
Hiring.
A PEO saves you in having to hire administrators or human resources for your business because they handle employment-related paperwork in house for you, and when you can employ HR, you can utilize their talents to focus on making your company a fantastic place to work.
Risk Protection.
Compliance can be complicated to understand from paperwork to file and insurances to secure. Costs of getting the paperwork can be high, and you could be fined. PEOs understand and are knowledgeable in employment-related compliances and know the paperwork the needs to be filed.
More Time.
Owning a business can be around the clock job. There's always an abundance of work and little time to get it done. PEOs can take a lot off your plate when it comes to employment-related administrative work, which contributes to you getting house back in your days and week.
How Does it Work?
A PEO works by taking responsibility for you through co-employment. Co-employment is a contract allocation and sharing of certain employers' responsibilities between the PEO and client. Through the sharing of employer responsibilities, your business can leverage economies of scale. PEO will handle payroll administration, tax filing, HR support, and access to market while you stay responsible for the day-to-day management of your business. Start your search with this list of the best PEO companies.
Final Thoughts.
A PEO is a human resource company that you can contract for your business to perform specific business functions and provide improved work atmosphere. Clients of professional employer organizations are usually smaller business with usually 19 employees. Companies with less than ten employees wouldn't benefit from a PEO. If you are a smaller business, PEO is something to consider for the handling of human resource responsibilities.