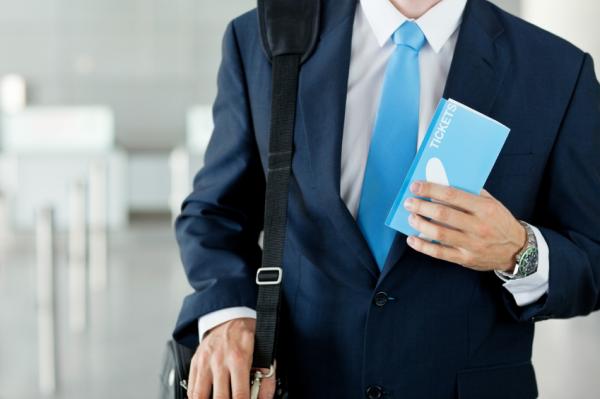 Depending on your role and workload, you may have to frequently travel for business. While this does sometimes disrupt your routine at home, if the trips are well organised, they needn't be stressful.
Here are some of our top tips on travelling for business meetings.
Give yourself enough time to prepare for whatever you want to achieve when you're there.
Before travelling, it's essential that you are organised – that includes everything from your packing, to the strategy for the meeting. It goes without saying but try not to leave everything until the day before you fly, as you certainly won't benefit from the added pressure. Ensure that you are aware of the weather conditions in the country you are travelling to so that you can pack appropriate clothing and footwear.
Make sure that you are covered – get travel insurance.
No matter where you are travelling to, travel insurance is a necessity. Find out beforehand if your company will subsidise this for you, but if not, do not leave it to chance – you never know whether you could lose precious items, or whether you could become ill.
Book accommodation that will cater for all your needs.
When you are travelling internationally for business, ensure that you book a big enough space that provides not only somewhere comfortable for you to sleep, but also somewhere for you to hold meetings. While hotels are great, you might prefer a serviced apartment, as they provide all the perks of a hotel, but you've got your own private space to relax in. If you are making your way to the US, for example, be sure to do some thorough research on serviced apartments in New York that will cater for all your needs. Accommodation should be booked as soon as possible, so that you don't get stuck staying somewhere that doesn't benefit you.
Apart from accommodation, you might need to visit from one location to another within a city, let's suppose, Miami. In such a scenario, carrying all your luggage along can be hectic. To make business meetings and traveling more convenient, you should consider booking a storage place. For instance, you can search terms like Miami Luggage Storage to find a safe place to keep all your luggage. And once you are free, you can pick your bags.
Ask about WiFi.
Booked a service apartment only to arrive there and find out it doesn't have WiFi? While that's highly unlikely these days, it's better to be safe than sorry. There's no doubt that you are going to need to connect to the internet while you are away – especially if one of the business meetings is going to be held where you are staying.
Keep notes of your trip while you are away.
When you return to work, you may need to brief other colleagues on the outcomes of the meeting. By keeping your laptop or notebook handy the whole time you are away, you will be able to jot down key details that can reported back to everyone after going back to the office.
Ensure that your business trip is a successful one by following these helpful tips.