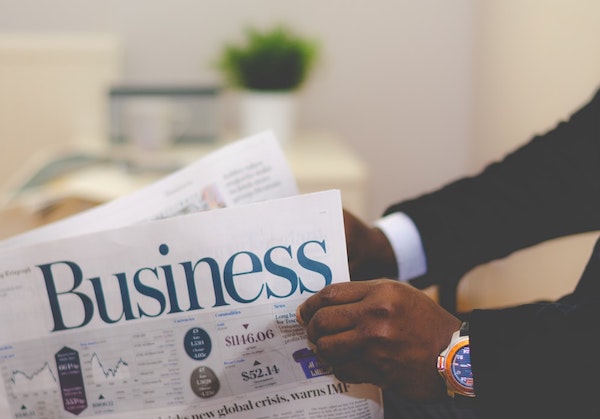 It can be very fulfilling to work for yourself. It means you can do something that interests you or you're passionate about it, choose your own hours, do other duties such as caring for your kids, and have more leverage over your earnings, among other things.
On the other hand, you may have to work long hours and weekends, contend with inconsistent earnings, submit your own tax and national insurance and have limited access to unemployment benefits or no access to such items as paid holidays.
Nevertheless, rising technology, individuals ' desire for more independence, and the high cost of hiring workers have led to a significant increase in the number of people going self-employed people.  According to ONS data, 3.3 million people or 12% of the population worked for themselves in 2001. That spiked to 4.8 million – a whopping 15.1% of the UK population in 2017. Freelance work accounted for almost half of employment growth during this period. There are no signs this will slow down.
You might even be one of those thinking about going self-employed. For many, it's a big and exciting change to be their own boss. But as always, big changes bring new challenges. So, here are 5 things that will help you prepare to fly solo.
1. Research Your Business Idea and Set Specific Goals.
Regardless of whether you have discovered a niche in the market or are planning to turn this passion for knitting into a business, you should first carefully research the market you want to enter. The key to this is checking out the competition.
There are four important points to consider: "Who are your competitors? Where are they? What do they offer customers? How is your offer compared in terms of price, content and convenience?
Also keep in mind that in addition to offering a marketable product or service, you also need to attract the first customers (who are not your family and friends) to explain what you are doing coherently and convincingly, effectively marketing everything and must transform everything – your time, effort and energy – into one income.
Becoming self-employed with a mindset of "let's see how things work out" is not a plan you can actually work with. Instead, set yourself specific goals and refer to them often.
2. Invest in Systems That Work for You.
How do you stay up to date on the daily details of your self-employment? For example, how will you rate your products and services? How do you bill your customers and clients? How will you keep an eye on your profits and losses so that you know where your business is at all times?
Think of the systems you need to run your business effectively and test the ones that look promising. For example, you can use a CRM system to keep track of your customers, an email service for your email marketing campaigns, and PayPal to keep track of your customers' payments and bills.
3. If Possible, Use Free Tools and Web Apps.
Do not use paid tools if there is a good replacement that is more affordable, or better yet, free. While Microsoft Word is the usual go-to for any type of writing or documents that needs to be done, it's a pricey word processor – especially if you need access for multiple people or devices.
On the other hand, Google Docs, while not as fancy, is free and universally editable with for anyone you chose to give editing privileges too. It can be accessed online or offline from anywhere, and it has automatic saving, so your documents will always be available on your Google Drive.
Microsoft Word vs Google Docs is just one example – the same sentiment applies for other services (such as PowerPoint, Excel, Photoshop etc.) and many other services your business will need.
Instead of jumping into buying several expensive subscriptions, if there is a free alternative you can use, you should go ahead and use it.
4. Make Connections and Market Your Expertise.
Businesses thrive on connections: not only do you need a brilliant product or service, but customers who can and are happy to buy it. You can use networking, especially social networking, to gain consumers just by being yourself and engaging with people transparently.
As well as customers, you can also people in the attract business contacts and possibly even employees now or in the future.
In fact, networking beats every recruitment method. Some experts claim that 70% of people land in their current positions through networking and others say it is around 80% or even 85%, so use your networking skills to gain employees as well as customers.
5. Use Time Wisely.
As a fresh self-employed person, you will have a lot to do – after all, there is a lot behind setting up and expanding a company. And since a day only has so much time, you need to use it wisely if you want to be effective. This means that you have to say goodbye to repetitive tasks and busywork and to automate your business process as much as possible.
Now that you have the tools to start your own business, the question is: what are you waiting for?