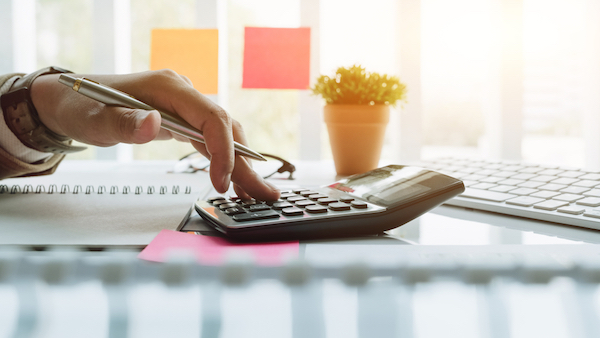 Creating and sending invoices can be time consuming and frustrating. However, it is a necessary part of running any successful business. Online invoice generators can be used to streamline the invoicing process and greatly reduce the stress that often goes along with creating invoices.
Selecting an invoice generator.
Invoice generators provide you with the tools needed to create and send invoices in one convenient interface. Once an invoice is created it can be sent to a customer instantly by email, eliminating the time it takes to send invoices by mail.
An added bonus of sending invoices by email is that none of the waste products associated with traditional invoicing are generated. Since no paper, ink, or fuel is wasted when creating invoices online, the overall impact on the environment is greatly reduced.
Invoice generators such as Invoice Home are available for both desktop and mobile devices. Information regarding the payment status of an invoice, customer contact information, and past invoices can all be accessed from any supported device simply by logging in.
Using an invoice generator.
After choosing an invoice generator it's a good idea to enter your invoice information. This can be customer email addresses, names, list of purchased items, etc. The sooner this information is in the system the faster you can start issuing invoices and start getting paid.
A good invoice generator will allow you to copy invoices multiple times. This is beneficial if you are consistently issuing invoices to the same customer. Being able to copy documents will cut down on the time it takes to generate repeat invoices immensely.
Establish invoice stipulations.
Including a clear terms and conditions section on your invoices can save you and your customers a great deal of confusion. The total payment required and due date should both be clearly listed. This is especially important if you are working remotely as a freelancer and aren't able to discuss terms with your clients in person. Having clear and concise expectations will save you and your customers any potential misunderstandings in the long run.
A good practice to encourage customers to pay their invoices on time is by establishing a short payment duration. A long payment duration often leads to customers forgetting to pay what they owe by the specified due date. An ideal length of time for customers to pay off their invoices is about 15 to 30 days.
It's possible for customers to run into problems that can make it difficult for them to pay what they owe you on time. When this happens it's a good idea to have a backup payment plan in place. When all other options have been exhausted, partial payments can be used as a way for customers to pay at least some of what they owe.
Provide motivation.
Offering customers incentives is a great way to ensure invoices are paid on time. Discounts can be used to encourage customers to pay their invoices. Conversely, late fees can be implemented if a customer misses the due date of an invoice.
Track invoicing activity.
Invoice generators can track invoicing activity for each individual client. Rather than digging through a pile of papers to add up the total amount of purchases made throughout the year, an invoice generator will allow you to easily export a customer's invoicing data using only a few clicks. If you ever come across a customer that disagrees with the amount due you can easily refer to the invoices saved in the system to quell any disputes that may arise.
Professionalize your invoices.
Invoice generators are great for creating custom invoices that can be tailored to match your business. A well designed invoice can bolster a company's reputation for professionalism. Invoice generators allow you to construct unique, well designed invoices in seconds.
Invoice templates.
Traditional invoices are usually no frills sheets of paper that lack any design aethstetics whatsoever. Invoice generators can add a touch of creativity by giving you the option to choose from hundreds of different invoice templates. This is a great way to match the look of your invoices to the nature of your business.
Business logo.
Including your business logo is a good way to add a sense of branding to your invoices. Logos can help your customers recognize your company quickly and easily. Customers often return to the brands they know and trust.
Great customer service.
Regardless of the type of product or service you provide, good customer service is paramount to the success of any business. Treating customers with respect and offering helpful assistance can encourage customers to do business with you again in the future. Including a short thank you message on your invoices is a kind way to show your customers you truly care about their business.