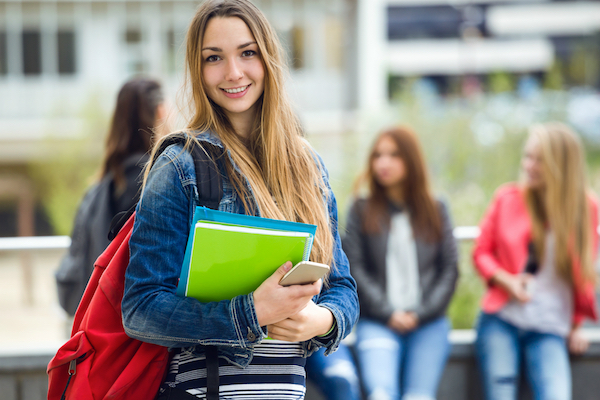 You will not be surprised at the fact that senior students combine work with full-time study. Sometimes this choice is dictated by the need: you need to pay for your education yourself or financially help your family.
But most often the guys just want to be considered adults and do not want to ask their parents for pocket money.
1. Do not look for work from the category "for students".
If you look at the "Work for Students" section, all you could see there are waiters and promoters offers — these are the positions that, according to employers, university students can apply for. If you think that you'll not have enough time to work, you should think about delegating the less important tasks. These could be some assignments that you can reassign to writing services such as RapidEssay and receive a great result. Such an approach is really helpful and effective.
Talking about the employers' requirements, you need to remember that you study at a higher educational institution, you get a profession that you like and in which you are going to continue to work and build a career. So why take away your precious time, doing completely extraneous activities? Try to find a job by profession.
It will seem to you that you don't know anything, are uncompetitive and in general, it's too early for you to strive so high. You should stifle this feeling of self-doubt and your own abilities at the root, otherwise, you will live with it all your life — both in your student years and after you graduate from university.
Dare and swipe for more. It's time to start learning the basics of the profession in practice. Feel free to look for vacancies in your professional field and do not be confused by the endless amount of required skills and the lines "necessarily higher specialized education" and "experience in a similar position from one year".
2. Do not refuse of working offers from your university.
And no, it does not mean working at the university as a laboratory assistant (although sometimes this is a very good option). At the university, you will practice at enterprises, starting with junior courses, and if you show yourself well, then you may be invited to work.
Very often there are opportunities to get a job by advice. Sometimes the enterprises themselves send a request to the university with a request to advise talented scholars and sometimes fifth-year students are looking for one of the students in their place because they are moving to another city or just want to change their place of work. Remember that this is a good chance, and losing good chances is stupid.
3. Get a job in the summer.
The first working month will be one of the most difficult for you. Firstly, you need to get comfortable and join the team. Secondly, to delve into all your work responsibilities. In the summer you do not have lectures, exams, tests, and other educational stuff, so you can devote your time to work.
4. If you have already got a job.
First and foremost, don't complain.
You will be proud of yourself. And, of course, sometimes you want to feel sorry for you. We love to complain, and there's nothing wrong with that. Sometimes we just need it. But in this case, when you complain that you are "tired of combining work and study, it's insanely difficult, you don't have enough time for your personal life and you really want to send the hell out of it," think for a moment: do you really want to be pitied?
When you'll get the first job, you need to remember to study well, rarely miss classes and not going to lower the bar further. Studying should always be a priority. If one day you had to choose between study and work, you should always choose the first.
Remember that health (both physical and mental) is one of our most valuable irreplaceable resources, and if you ditch it, then you will not have to work and not to study. Set yourself the deadline: after 23:30 only rest and no study and work.