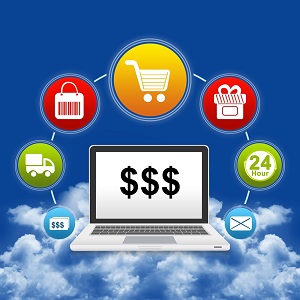 Diving into the world of e-commerce takes grit, but it can earn you a lot of glory if done well. With so many websites offering so many types of products and services, you need to take steps to make your business website stand apart from the crowd.
Here are some best practices for operating a lean, mean, lead conversion machine.
Simplify Your Offerings.
Consumers like streamlined, easy-to-use sites. A sale can easily be lost if your site is slow or hard to navigate. You should keep your pages free of distracting content so that your consumers remain focused on their purchases. You should strive for simple designs, clutter-free pages, and easy navigation. Adding a search bar improves your clients' experience and helps them find what they want faster.
Lastly, you should allow a "guest checkout" option and be sure to accept many forms of payment. All of these factors add up to an enjoyable shopping experience, which is important for converting leads into sales.
Be Aware of Fraud.
Online fraud isn't always as obvious as it would seem. One way that consumers can take advantage of online retailers is through friendly fraud chargebacks. While some people may file a chargeback knowing that they did, in fact, make the purchase, others do so because they do not recognize the retailer name or the monetary charge showing on their statement. Some steps you can take to protect yourself from friendly fraud include real-time, responsive customer service, clearly noting how your business name will appear, and not hiding any fees. If you still experience an uptick in friendly fraud, consider services such as Ethoca chargeback solutions to help resolve incidents.
Invest in SEO.
If potential clients can't find you, then they won't buy from you, it's as simple as that. SEO trends change quickly and frequently, so you should invest some time in staying on top of the most effective SEO methods. With consistent messaging, quality content and blog updates, and informative product descriptions, you improve your site's visibility. Both organic reach and paid reach are helpful. Since many people peruse only the top hits on search engines, you want to improve your placement and be within the top Google ranks. This improves your site traffic as well as the end user's experience.
Actively conduct wide-scale market research and extract data from the largest e-commerce stores like Amazon to really understand how you can bring your website to the top of SERPs.
With these tips in hand, you are better prepared to take on the e-commerce challenge. Remember that buyers want a simple process, so design or revamp your site to maximize conversions easily.