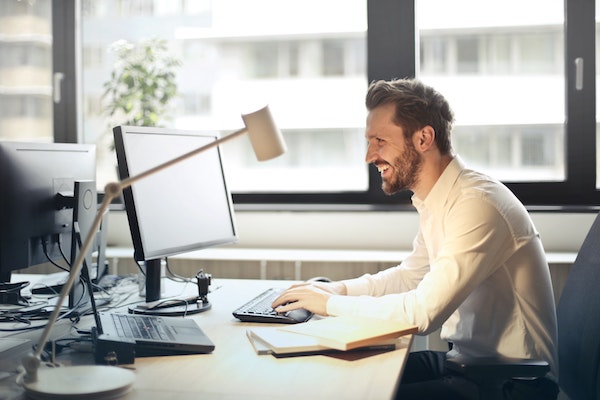 Property and casualty, or P&C agents, are in the business of selling insurance. And while many of the agents that decide to start their own agency are great at selling insurance and closing deals, these skills don't always translate to building a successful business. This is why more need to understand the nuts and bolts of running an agency, and avoid the mistakes that sink so many of them in their infancy.
Here are three crucial mistakes that P&C agents make when starting a business.
1. Not Marketing Enough/Marketing the Wrong Way.
Most starting property and casualty agents do some marketing. They set up a website and buy business cards. Unfortunately, they make many mistakes when they're trying to market themselves. Others spend too much of their time building a personal brand through online ads and print ads instead of selling insurance.
The better choice is to fill up your sales funnel. Set up a website that is tailored to capture interested insurance customers, or buy inbound insurance leads – you'll generate greater cash flow that way. Marketing for P & C agents should also focus more on getting referrals than actively looking for clients and continually leaking money in the process.
Marketing methods need to have a high return on the investment in the early stages because you can't afford to have that revenue stream run dry. You can work on building up an email marketing list and sending out relevant content to build your brand and promote your services to others later.
2. Not Leveraging Your Personal Network.
There are insurance agents who are reluctant to sell to their friends, family and business associates. Yet these are the people most likely to buy from you, especially when you're starting out. You can't afford to neglect this potential source of income. And if you discuss your offerings with them, they're your best source of referrals. In fact, you should discuss their personal financial situation with them and polish your sales pitch. You could get invaluable feedback from them that helps you do better when you're dealing with the general public.
3. Not Spending Enough Time Working on the Business.
When agents start their own business, too many of them fail to spend enough time on it. They may think they can work part time generating leads and sales, when it really needs to be a full-time job. Or they might devote forty hours a week to selling, though they need to handle bookkeeping and office administrative work on top of that. You need to be willing to work whatever hours are required to get the work done.
Another variation of this is not getting up to speed with the business side of their business. You have to understand commission agreements, payout timing and closing cycles. After all, your income ultimately depends upon it. Understand the commission you receive from each type of policy so that you can focus on the most profitable products first. You will avoid selling products that don't actually pay you a commission, causing a cash crunch for the business. That's aside from the classic mistake of investing time in non-customers or jumping to the sale too soon.
Starting any new business is challenging. Insurance agents face a greater set of hurdles but can do well if they avoid the most common mistakes in the industry.