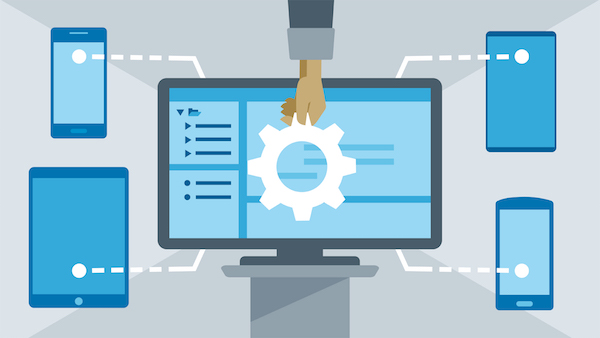 by Guy Cooper, Managing Director of Wave Digital
The startup industry is littered with stories of founders being taken for a ride by their app developer. So if you want an app that not only works at the end but will be a hit with your users, what should you do? The key to choosing an app developer is research.
Here are four critical questions to ask both yourself and an app developer before making the decision to engage them to design and deliver your app.
1. What is your experience in the app development industry?
One of the most significant factors for choosing an app development company is their experience. You may want to put your trust in a new company that has a well reputed entrepreneur at the helm, so weigh up experience across three areas:
The company
The founder, Managing Director or CEO
The apps they have built
First, look at the app development company's website including their about section. Ideally, a reputable app developer will clearly identify the company's history such as when it was founded, its strategic direction and who is leading it. You can also verify this information on LinkedIn.
Research the founder, MD or CEO of the company. Do they have a presence in their local tech industry? This is also where your own priorities may influence who you are looking to partner with. Different leaders will approach projects from different perspectives, for example, consider whether they have a strong commercial, creative or technical background.
Finally, review the apps they have built. These should be highlighted in their folio but you can also ask to see their apps, particularly those that are internal to business and may not be publicly available. Are they simply template apps or do they involve integrations and more complex business rules. You may be interested in their experience building solutions for trusted brands and other startups, or apps with similar functionality to your idea.
2. What is your reputation as an app developer?
Fortunately, there are now a wealth of customer review sites for services based businesses, many of which are verified.
In the app development industry, relatively new but important players are Clutch and SoftwareWorld. A B2B research, ratings and reviews platform located in Washington, DC, Clutch provides in-depth client reviews, data-driven content and vetted market leaders. They also provide leaders tables for app development companies around the world.
Also consider Google reviews – are they all in one period or spread over time? Well reputed companies should also have client testimonials included on their website. Look at whether testimonials are provided for most projects as well as the seniority of those giving them.
3. Do you have experience with my preferred platform?
While platform choice should occur after establishing a thorough understanding of the problem, audience and goals, it is something you can talk about upfront with a potential supplier.
It is important to understand that while there are technologies that allow developers to write code once and deploy it to both iOS and Android platforms, writing native code can be a preferable option. Do their developers have this capability and does this extend across both platforms? Equally, an app developer that specialises for example in iPhone apps may not grasp the different design patterns for Android or properly leverage that device's operating system.
Does the app development company talk about web apps? It may be that you don't need an iPhone or Android app. Instead the needs of your users and your business could be met via an app that is accessed using the phone's internet browser.
3. How much will it cost and when is the earliest you can deliver?
In the app development industry, you do get what you pay for. There are resources available on app cost in different countries, for example this resource on how much it costs to build an app in Australia, and an app developer should be upfront about what can be achieved within a specific budget.
Rather than select a developer that creates your app in your budget by cutting corners – whether that's using less experienced developers, offshoring, writing poorer quality code or creating a less well-thought out user experience – ask about other options. Can the company get you to a point where you have the collateral to attract more investment? Are they interested in a partnership? Can you stage development?
Also beware of app developers that agree to timelines you know yourself are tight. Ask for detail on how they plan to achieve them. If an app developer doesn't push back, you may find yourself signed up to a project that surprisingly (or not!) encounters delays.
Guy Cooper is Managing Director of Wave Digital, an Australian app development company founded in 2000. He is a business owner and tech entrepreneur who works with founders, executives and fellow business owners to bring their app ideas to life.