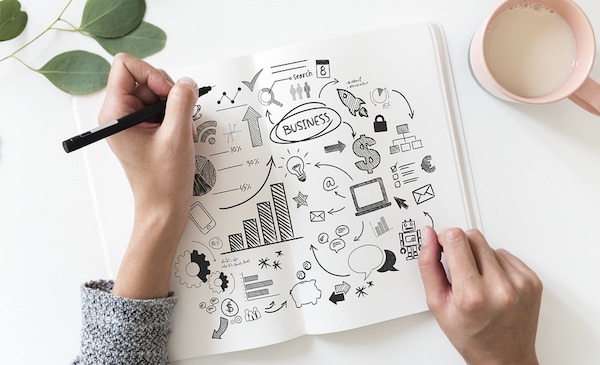 2020 looks set to be a year of significant change. As well as marking the end of yet another decade, this milestone spells the most extreme business changes we've seen since tech started taking over. Within months, businesses will be using AI and business intelligence (BI) on such a vast scale that we really will feel like we've gone back to the future. When it comes to keeping up with upcoming business trends, though, focusing on the latest available software might not be enough to keep you on top.
Consumers are also becoming increasingly concerned with ethics. The end of this year has seen a stream of ethically-focused protests, and those only look set to increase as we enter the as-yet uncertain political climate of 2020. As such, keeping certain pressing ethics at the forefront of business could give you an edge that your competitors aren't expecting.
If that sounds like it could work for you, then put your keyboard down and keep reading to find out which ethics the public will respond to most as next year rolls around. 
#1 – Environmental concerns.
Protests by eco-focused groups like Extinction Rebellion have hit the headlines big time towards the end of this year, and the ripples don't look set to stop there. While governments are the central area of focus, it's businesses that ultimately need to change. To get 2020 off to a good start, listen to your consumers by doing whatever you can to help the environment. This may mean supporting protests, getting on top of recycling with waste management solutions like those offered by Compact and Bale, or even changing the packaging you use altogether. It all adds up and makes you a much more appealing option for purchase where modern consumers are concerned.
#2 – Holding onto employee rights.
Brexit and it's threat to employee rights, is set to be the most extreme challenge entrepreneurs face in 2020. With even basic break and holiday rights under threat with a no-deal agreement looming, developing policies around this now is a sure way to stand above the crowd. Bear in mind that breaks and paid holidays aren't standard in America either, but countless employers still enjoy the benefits of offering them. Join them to impress customers and continue appealing to the best talent, even post-Brexit.
#3 – Making local change.
As we all turn back to our communities for comfort and support in these difficult times, companies that support local causes also stand to impress above the rest. This is something our supermarkets have been championing for a while with token incentives, and it's something you, too, need to get on top of. Donating/helping local charities, appearing at local events, and many other similar efforts all look set to make a considerable difference to consumer perceptions no matter what 2020 brings. If nothing more, these efforts can open up a loyal local following that might just prove fundamental as the business landscape continues to change.