Does Having A Professional Headshot Photo Give You The Edge In Business?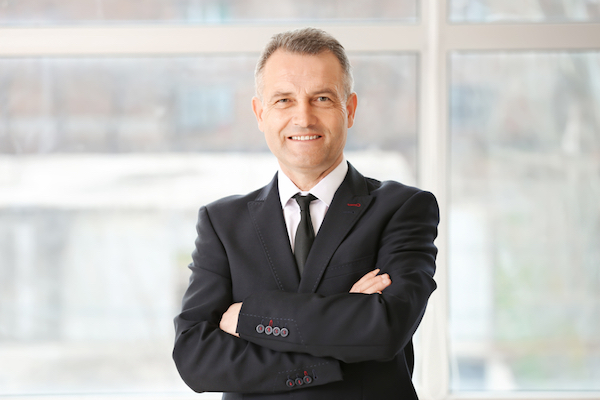 It is often said that a picture is worth a thousand words. And while you certainly don't need a complicated work of art to portray what your business is all about, professionally taken headshot photos can actually do wonders for your business.
Believe it or not, something as simple as a headshot photo opens up numerous opportunities that can boost your business in terms of branding, credibility, reputation. Yes, professional headshot photos can give your business its needed edge — but in what ways?
Let's take a look:
Introduces the People Behind Your Business.
More often than not, businesses are looked upon by consumers as entities that don't have a face. This causes companies and enterprises to have a certain kind of disconnect with its customers. But by incorporating the professional headshots of your staff, you give spotlight to the people who collectively operate the whole venture. Aside from the fact that your business will likely not run without staff and employees, having their professional headshots taken and displayed on your website or office humanizes your business and gives the impression that you are not solely concerned about simply making a profit.
Moreover, having professional headshots will ensure potential clients that they will be working with real people, thus increasing your company's credibility. Customers won't wonder who they'll be working with, and if they can trust these people.
To improve this aspect of your business, let your employees write their own profile to be displayed on a designated section of your business. If your business has a website, feature your employees with professional headshots and proper information to help them build a positive online profile.
Narrates the Business' Story.
Every business has its own story to tell. Through having professional headshots, you effectively give a face to the history of the business and tell the story of the people who built it and made it possible. Moreover, you also acknowledge those who continue to put in the effort that would let the business thrive.
With these headshot photos, customers can feel the genuineness and personality of what you're trying to narrate to them while still retaining that professional vibe that generates trust among them. As an entrepreneur, start telling your story as many potential customers nowadays aren't solely concerned about products and services. Many put value into how a company treats their staff and how they've built the business over the years. How you narrate your business' story may affect how customers patronize your products or services in the long run.
Defines Your Brand Image.
A professional Chicago headshot photographer can spell the difference between having a good brand and a bad one.
But how?
Headshots are supposed to be taken by professional photographers in the field, as they need to be handled carefully and skillfully. Taking professional versus personal headshots can make a big difference, as the former helps position your company in a highly credible and respectable way. In the eyes of your clients, a professionally taken headshot photo is more trustworthy than one that's taken informally. In this way, you're improving the brand image of your company.
Your headshots should reflect your business' personality, the entire personality of your company, and even the products and services you offer. You can emphasize your branding through manipulating visual elements in your headshot, such as backgrounds, location, light quality, attire, posture, facial expressions, and eye contact, among others. All these, with the help of a professional photographer, can help make your brand stand out from the rest of the competition.
Emphasizes the Company's Friendly Side.
People often mistake sternness for respectability, but nothing could be farther from the truth. While you might want your website's image to look professional, you should still balance this out with elements that exude warmth and genuine care for your potential customers. When looking for products and services, consumers and clients are often encouraged to buy or engage in business when a friendly staff member approaches them. This is where professional headshot photos can come in handy as they can represent the warm and friendly side of your company.
Additionally, it's very easy for anyone to fake information without the audience realizing it, especially in this digital age. Being truthful to your content also means that you're exercising honesty and respect toward your clients. Thus, with with your truthful corporate headshots, which honestly represent your people, you exercise a hundred percent integrity.
Conclusion.
Adding corporate headshots taken by professional photographers may not seem like a necessity at the onset, but they are actually very important when it comes to representing your company with honesty, credibility, and friendliness. How these headshots look can make an impact towards your brand image and the way your customers perceive your business. Invest in professional headshot photos in order to give your business the edge it needs to succeed.

Young Upstarts is a business and technology blog that champions new ideas, innovation and entrepreneurship. It focuses on highlighting young people and small businesses, celebrating their vision and role in changing the world with their ideas, products and services.