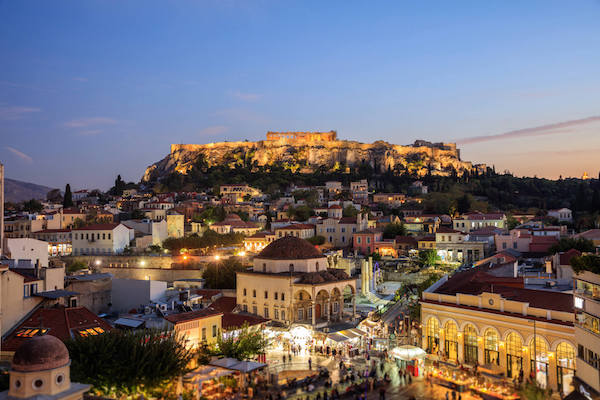 The tourism and travel industry is one of the most important and profitable in Greece and of major importance both for local personal trips and for foreign tourists who decide to spend their holidays in Greece, helping greatly the country's economy.
Below we will take a look at 5 Greek startups that have made some innovations and are making big waves in the travel industry.
Masticulture.
The first of these companies is the Masticulture, a tourist office, located in Mesta, Chios. This office specializes in ecotourism and in addition to all the common services (lodging, travel facilities etc), it gives its clients the opportunity to try out a number of alternative experiential activities. For example, such activities include demonstration of mastic production, hiking, dance lessons, basketry, cooking lessons and much more. These activities aim to integrate the anthropogenic and natural environment, businesses and clubs with the tradition and culture of Chios. The tour packages organized by the Masticulture office combine alternative activities with all the features that make up the island's culture and the result is not only to diversify the economy of Chios, but also to bring visitors in touch with its customs and traditions.
Greek TravelTellers.
The second company is Greek TravelTellers, a startup based in Athens which offers tailor made and personalized tours in the capital city of Greece.  These tours give the opportunity to travelers to experience a genuine Athens from the inside as they have been specially designed for each individual group of travelers and are meant to show an authentic side of the city most tourists miss. It is the type of tour that will give you lots of stories to tell for years to come.
Aegean.
Next on our list worth mentioning are Olympic Air and Aegean Airlines, which, adjusting to the economic conditions of our time, have reduced air freight costs as much as possible. Of course, on airline flights, the earlier you book a seat, the cheaper you will pay and that is why there are differences in the price of the same seat depending on the season. However, these two companies, offering the same quality, lowered their prices to make air travel more accessible to Greek travelers and expatriates alike so they can visit their families in Greece more often. Note that they also allow pets for a small extra charge, thus offering the option for those with pets to take them with them on their vacation. They have both received awards for their various offers.
GS Travel.
The fourth company we will introduce is GS Travel. This company is a provider of travel services such as corporate travel, leisure travel, airline reservations and the like. The company has been active in the field of tourism for many years and is one of the best professionals and is a member of the travel agencies HATTA and PETAGA. The company's travel consultants are available 24 hours a day.
Focus Greece.
Focus Greece is another Greek company that has been making massive waves in the travel industry directing travelers to the best the country has to offer. Usually Greek startups focus on welcoming and offering services to incoming travelers but Focus Greece instead tries to attract them to this beautiful country with its platform of accumulated resources and information. Focus Greece is more than a booking site, it's a hub for travelers and locals who love Greece.
By closing this article, let's hope that the number of such startups keeps increasing in the future, and that there are certainly a lot more to mention. There are so many more, small and big, that unfortunately cannot be mentioned in one article and we hope they continue to grow and contribute to the travel industry of Greece!