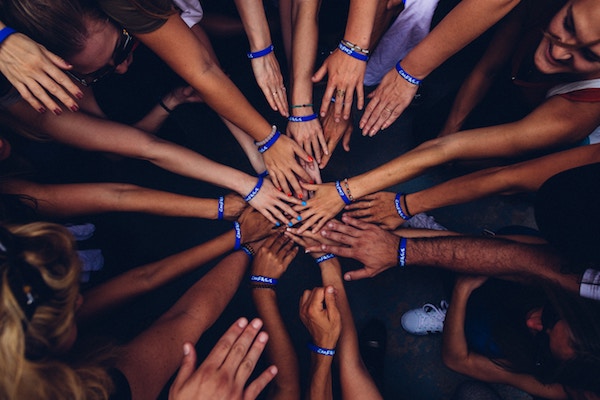 While you might think team building activities are easier to organise in a startup environment, many of the challenges that exist for large corporations are still prevalent. This includes gathering everyone together at the same time, motivating them to take part, and thinking of a fun and original activity. However, this shouldn't put you off the idea of organising one, as a well delivered and memorable team building activity can do wonders for office morale and bring your workforce much closer together.
In this article, we'll explain how startups can organise and deliver a fantastic team building event that will not only interest and entertain your colleagues, but also leave them even hungrier for the next one.
1. Plan in advance.
Organisation of team building events can often fail at the first hurdle so it's important to put the wheels in motion as early as possible. While startup offices are generally small, don't be fooled into thinking you can leave the planning until the last moment, as activities will be booked, attendance will be limited, and motivation will be low. Start your planning early by suggesting a handful of dates a few months in advance and see which ones are preferred most amongst the office in order to get an initial idea of your date and numbers.
2. Begin organising. 
Having done your initial preparations, it's important to begin organising as early as possible. Here are the most important things to do:
Set a date – Based on the general consensus in your office, select a date that the majority of people can attend, as well as a time and expected duration.
Seek help – No successful event can be planned without a solid team of helpers, so try not to bite off more than you can chew and ask for a few helpers from the rest of the office. Doing this will not only provide you with vital assistance in planning, but also offer an inside perspective on what activities will be popular to choose and what would interest the majority of people.
Define a budget – Your budget will determine almost every aspect of your event, so make sure you factor in absolutely everything when setting this figure. If the funds are available, try not to save on a less exciting activity or cheaper venue as this will negatively impact the success of your event. On the other hand, try to stay within your budget and avoid unnecessary splurging on things that add no extra value, or can be bought for the same quality at cheaper prices. This is especially important for startups, who will be looking to gain maximum value from what will be a smaller budget than that of a large company or business. 
Choose an activity – A huge part of your event will hinge on the success of your chosen activity so it's important to research a few different activities that are popular, trending, and would fit with the interests of your workforce. If you're struggling for ideas, there's plenty of posts online to give you inspiration for activities. After this, select a handful of your favourites, together with your helpers, and let the rest of the office vote on their favourite. This method not only allows you to keep activity ideas within reason and budget, but also gives a voice to your colleagues, which will increase their motivation to attend and start generating excitement.
Book a venue – If you need a venue for your event, it's important to get this right as this will set the tone for the whole evening – try to think about the style of activity you've chosen and whether or not the venues you're looking at will fit in with their theme. Also make sure it has the capacity to comfortably hold your party, as well as easily provide catering, or facilitate external caterers.
Advertise – While you might have a pretty clear idea of the numbers you're expecting, it's always likely that you'll get some last minute sign-ups, especially if you've been able to generate some excitement around the event. Creating an event in everyone's calendar, spreading the word around the office, and offering some event teasers is a nice way of getting people talking before the event, as well as encouraging late sign-ups, who don't want to miss out on the fun.
3. Create an agenda.
Creating a brief agenda will make sure everything is clear and avoid any miscommunications across your team. Certain activities may require specific arrival times, or that people bring certain clothes, items, or gifts with them, so be detailed and make sure everyone knows where to be, when to arrive, and what to bring.
4. Get involved. 
While startups may not have the same disparity between boss and employee as larger corporations, do not underestimate the impact your continued engagement will have on motivating everyone to join in. Seeing you get stuck in and having a great time will help erase any inhibitions that may exist in your team and set the tone for the rest of the event perfectly. Not just that, after a long time preparing, planning, and working together with everyone to create this event, the least you deserve is to celebrate alongside everyone that made it happen and create a culture of togetherness.
5. Prepare a small debrief.
A few days after the event, try and get some feedback from everyone who attended about what they thought of the activity, how it went, and any suggestions for improvement. This will not only help you with your planning for the next time, but also give a voice to everyone who attended and allow them to share their thoughts which otherwise might have been unheard. Don't forget to also extend your gratitude to whoever helped with the event organisation, as well as to everyone who attended and contributed to making it a team building activity to remember.
6. Start planning the next one!
After a successful event, the best thing to do is to strike while the iron is hot and begin putting in motion plans for the next one. By doing this you'll get the whole office talking and increase the motivation of everyone to attend the next event, as well as encourage those who didn't attend to come along. Startup environments tend to be much closer-knit than larger offices, so by showing your team that you're serious about trying to boost morale and encourage interaction, you'll receive a great amount of enthusiasm back, which contributes to a much healthier workspace.
Christian Schramm is a content writer at Tagvenue.com, an online venue booking platform. His writing is focussed on venue hire and event planning, targeting a variety of different international markets including Singapore.