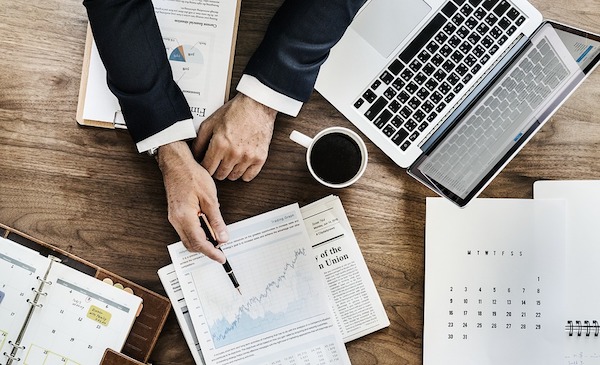 by Uday Tank
It is the goal and dream of every business to grow and expand. But not every business is ready for expansion. Does it sound strange? Yes, not every business is ready for expansion. Now, here is a question for you. If the number of daily orders you get triples in number, can you still maintain your turnaround time easily?
If the answer is an honest yes, then thumbs up to you. Your business may be ready for expansion. It means your business is scalable. Unfortunately, many companies are not scalable. They focus more on increasing their sales without making preparations for the envisaged increase.
When the tremendous increase in orders comes, they'll begin to struggle to meet demand because their system, technology, equipment, and manpower will be overwhelmed. Their staff will suffer a burnout, and yet many of their customers will still be unhappy because they are not meeting expectation. Here is the worst part. Despite their struggles, they'll begin to lose the customers they worked hard to attract.
So, as you work towards increasing your sales, you should also begin to work on the scalability of your business. The best time to scale your business is now.
Here are a few useful tips.
Start with a growth forecast.
What is your expansion goal? Check your growth rate, and use it to forecast what it will be in 5 years. Break the increase down into years. Then, break it down further into months. So, are you ready for it? Is your present system ready? Is your number of staff adequate? Are your facilities ready? If they are not, you need to strategize on how to increase them as you expand.
Here is the real problem. If you prepare too early, you'll be losing money. For instance, if your 10 employees can handle your present number of orders and you plan to triple the orders. If you hire 20 more hands long before your orders begin to increase, the wages of the additional 20 employees will be a total waste of money.
Instead, you should increase your resources as the order increases. What you need to do now is to create plans on how to expand as orders increase.
Look for quick funds.
You can't expand your resources without expending some funds. On the other hand, if you take a loan too early, the interest will start counting immediately. So, it is better to have a partner that can provide quick funds whenever you need it. One organization that helps business owners find quick funds is OpenCashAdvance. You can contact them now and discuss your expansion and scalability plans with them.
Invest in technology.
There's technology advancement in every industry. Keep track of yours because technology makes it easier and faster to perform different tasks.
With these three tips at the back of your hand, you should begin to scale your business now. The best time for scaling is now.
Uday Tank has been working with writing-challenged clients for over five years. His educational background in family science and journalism has given him a broad base from which to approach many topics. He especially enjoys writing content after researching and analyzing different resources whether they are books, articles or online stuff.