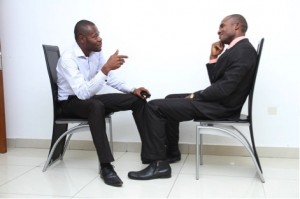 When starting any new business or simply expanding your existing business, you may feel the need to find a reliable business partner. You cannot do it alone and all by yourself. Moreover, no matter you may have broad skill-sets, but you cannot be an expert at handling out each and every single aspect of your business single-handedly. Right?
After all, solid and reliable partnerships are the basis of the growth and success of any company, big or small. And a good partner can prove to be a great asset to your venture. Moreover, when you plan to scale your business to new heights, you will have to get a business partner having skills, expertise, and experience to strike a winning combination for your business.
Now the point is how you can find a reliable business partner and what traits you should look for in any potential business partner.
Let us together find out this here:
Find a reliable business partner.
Reliability and trust are the basis of any successful business alliance. A trustworthy and reliable business partner is someone with whom you can share your interests, ambitions, and passions. It is this element of faith and trust that can help both of you stay together and work with utmost dedication through thick and thin towards your business goals.
You can find out the reliability of any potential business partner by taking a background check on Nuwber.com. If you find the person as dependable and trustworthy, then you can select the person as your business partner. However, you will never like to go for a person who has a history of violence or arrest. So, always make a check on the person and choose your partner with prudence.
Explore the option of working with your family/friends.
Keeping in view both the positive and negative aspects of working with your friends or family members, you can use this option to make them your business partner. The plus point of doing so is that you can find a reliable business partner in your friend or family member.
Seek somebody that challenges you.
Choose a person as your business partner who will inspire you to become better every day. Yes, go for a business partner who challenges you. This will give a big boost to your creativity and make you become stronger and passionate about your business day by day. So, having a business partner who shares the same passions, values, and visions with you but has different points of view is a big asset to your business.
Choose a partner having experience and complementary skills.
Choose a business partner having complementary skills and talents to take your business to new highs. More skills mean better results for your business. So, it is always good to complement your business skills with a person having skills you don't possess. It is a great trick to run and grow your business successfully.
Take the benefit of professional and social networking.
You will be amazed to know that professional and social network systems have helped more than 120 million people get employment. Yes, this is a fact. So, you too can find a reliable business partner by exploring the digital world. There is a range of professional networks and associations. You simply need to google and get desired results.
Look for a potential business partner in an industry-related business course or training.
Of course, you can also try and look for a prospective and a reliable business partner in professional meetups and conferences. Attending a business course or training will not only enhance your business skills and get a better grasp of your field but also help you in finding a reliable business partner.
Choose a partner having a passion to succeed.
Look for a business partner who is full of passion to succeed. A passionate partner can help in taking your business to success and unlimited growth. You can get to know whether the person is passionate about success or not by analyzing his or her interests. Attending business meets or taking part in local meets or conferences can be a clear hint that the person has a great zeal to succeed.
Financial stability in a potential business partner.
Financial stability is yet another factor that needs to be considered if you are looking to find a reliable business partner. A person undergoing an acute financial crisis may not be a suitable fit to become your business partner.
Someone who has not been successful in the proper management of his or her business or personal finances may not be a viable candidate to strike business alliances. The worst thing is that such a person may steal money from your business to settle his or her financial issues.
Select a partner with good business and personal ethics.
A person who possesses and practices good business and personal ethics is a perfect match for becoming your reliable business partner. Habits and ethics are the basis of any person's character. And someone having good ethics can never do any harm to you or your business. Hence, you can go to such a person very safely.
Choose a person with no personal crisis.
If a person you choose as your business partner is facing any personal crisis, he or she may not be able to do justice to your partnership business.
Remember, doing business takes a great amount of energy, time, dedication, and focus. And if your potential business partner is reeling under a personal crisis or baggage, then your business may not get desired results despite your best efforts.
To conclude, we can say that you need a partner that will consider your business with the same level of dedication, trust, hard work, enthusiasm, and commitment as you do. In addition, a business partner must have the same business philosophies to make your business alliance a long-term and successful venture.
So, what are you waiting for? Just do your homework and seek a reliable business partner for your business now!