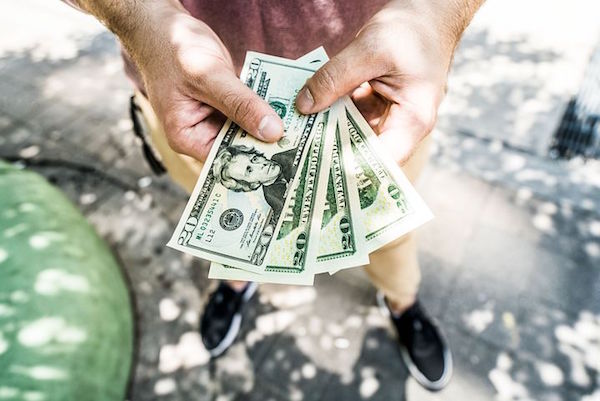 Getting a small business off the ground is easier than it has ever been. With support from governments and institutions across the globe, entrepreneurship has seen a noticeable surge. In 2015, small businesses accounted for 93 per cent of all Australian businesses by turnover.
If you're planning to start a business, there is no better time than now. Apart from a brilliant idea, finance is an important factor for starting a business. In this post, we've summarised the top 8 sources of finance for small businesses.
1. Traditional Bank Loan.
A traditional bank loan is one of the first sources most entrepreneurs turn to. You can set up a meeting with a bank you already have a relationship with. As traditional lending has become stricter, this will increase your chances of being approved for a business loan.
However, even though bank loans are highly accessible, it quite difficult to get a loan for a new business. Before applying for a loan, make sure you have a well-composed business plan to establish credibility.
2. Self-financing.
Self-financing is another popular source of financing. You don't need approval, which perhaps makes it the most convenient form of financing. But that being said, the amount of savings at your disposal will be limited.
You can extend this pool of funds by taking out a home equity line of credit.
Using your personal savings and putting your home on the line for financing is a risky option. If the business fails to succeed, you can lose your savings and house.
3. Use a Credit Card.
Credit cards come in handy for extending your cash flow. You can use them for your everyday operations such as paying suppliers. However, failure to pay your credit card bill on time will have an adverse impact on your credit score. A poor credit score will affect your chances of securing funding through traditional sources.
4. Fast Cash Loans.
Fast cash loans can be used as a last resort. Fast loans or cash advances are a form of short term borrowing solutions. Compared to traditional loans, the approval process for fast loans is much more tolerant. Also, funds are usually transferred within the same working day, sometimes even within an hour!
On the flip side, this source has one of the highest interest rates and the shortest repayment period.
5. Friends and Family.
Many entrepreneurs ask their friends and family to invest in their business venture. While there is no surety that they will, there is no harm in trying. You can ask them to become equity investors in your business or you can ask them to extend a business loan.
Either way, this is one of the cheapest sources of funding. But this will cost you in terms of control. Involving your friends and family implies that they will interfere with business decisions. It can also strain your personal relationships.
6. Angel Investors.
Angel investors mainly benefit your business in two ways. In addition to providing finances, angel investors also bring expertise to the table. You can make the most of their industry connections and experience to further your business. But again, this means you have to relinquish control over business decisions.
However, getting an angel investor is difficult. When approaching angel investors, keep your pitch to the point and always present an exit strategy.
7. Crowdfunding.
With enhanced global interconnectivity, crowdfunding has become an effective source of funding in today's market. You can use a crowdfunding platform such as Kickstarter.com to set a financial goal. Your friends, family and people around the globe can pledge money to it.
It is important to note that there's no certainty that your project will gain any traction. You have to work hard to get your project noticed.
8. Government Grants.
In order to encourage small businesses and entrepreneurship, government and private institutions offer business grants. There is no limit on how many grants you can apply for.
At the same time, it's not easy to win a grant when thousands are competing for it.
Final Words.
This isn't an exhaustive list, there are so many more sources out there. Do your research to find a suitable financing option for your business.