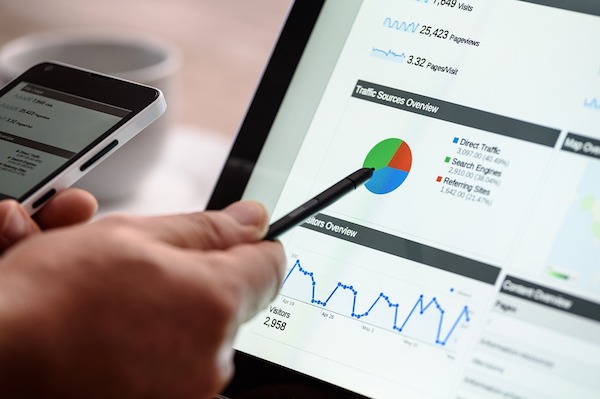 It's the one marketing trend that can really help to create a customer relationship, and yet surprisingly, it's still one which plenty of small businesses are neglecting. The small but powerful movement of personalisation has the power to revolutionise your marketing practice and boost your conversion rates – if you get it right.
And it doesn't take a lot of time and expensive tools to achieve either. Personalisation now involves much more than just mail merging someone's name into an email subject line –  you should now be segmenting your data to the point where you can make distinct web, email and mobile experiences which take account of customer preference and make them feel valued on an individual level. Collecting information about customers is easier than ever, but with that said you need to make sure that you are collecting it for a purpose, safeguarding it and using it responsibly as well. If that's not the case, you may well find that your efforts will backfire.
So, how can you learn about your customers and offer more personalised, highly-converting marketing experiences?
Work Out Exactly What To Personalise.
In an age when almost every customer interaction can potentially be personalised, it's important to be clear about exactly what you are doing and why. Whether it's your website, mobile app content, paid media advertising or even transactional communications like invoices and shipping notifications, your personalisation needs to be relevant to the part of the customer journey your recipient is on. Work with an experienced digital marketing agency to create a strategy for engagement with smart creative treatment. If you deliver the right message, to the right person, and at the right time, it's a combination which can really take off.
It All Starts With Data.
The engine for all of this activity is data – but data on it's own is just so many numbers. You need to develop insight to inform a plan of action, drawing the story out of the data to let you know why people are taking the actions that they are. Creating a set of customer personas can really help with this process, as you gain more understanding of the influencing factors behind people's decisions.This allows you to create more compelling content which closely follows the fears and desires of your target customer.If you can stack up a relevant offer with some messaging which reflects their own internal dialogue then you have a great chance of getting them to take that crucial next step.
Create Highly Personalised Content.
Once you have a communications strategy all mapped out, you can leverage that into creating your highly personalised content journey. Email is a great place to start as even a basic email marketing tool can offer dynamic content options, and studies have found that emails with content relevant to the recipient drive eighteen times more revenue that those which are merely soapbox messaging. Create multi-variate testing to give even more insight as to exactly what converts for your business. Use a great CRM system to bring together all of your different customer insights into one place for maximum results.