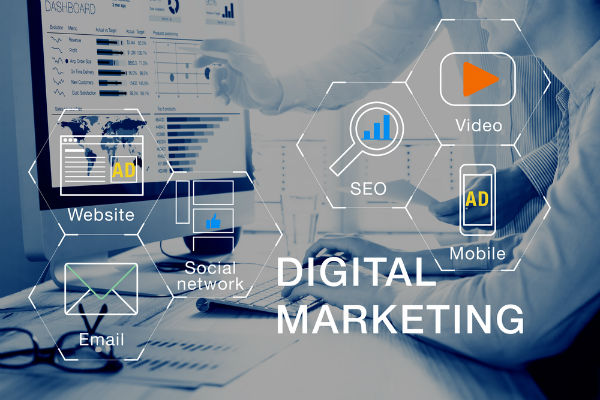 Marketing is the core necessity that drives the growth and development of any business. Be it carried out manually or digitally. In fact, marketing is the very first step that starts with the initiation of any business and continues till it remains operational.
It is noteworthy that marketing is not just advertisements and promotions. It is the complete process of intriguing the target customers into buying a product or a service. Moreover, it involves thorough research of the product, highlighting the USPs, and distributing the information to drive the sales.
Having said that, it would be foolhardy to think of marketing as simply targeting a potential buyer. In order to achieve the desired results, marketers need to undertake many tasks and practices. Especially, when the marketing campaign is designed for digital propagation.
Here are some effective tips to help you achieve the results you desire from your digital marketing plan.
You Need Connections.
It is needless to say that a single-handed approach can limit the reach of information. Simply put, if you shout alone your voice would reach a certain distance, but when a crowd shouts their voice is louder and far-reached.
Similarly, if you alone are promoting the content for your business's marketing, it would reach to your connections. But, if your connections also start sharing your content, the effects reach their connections and further. So, you need connections. Not just friends, but the ones who can promote your business. This is where blogger outreach service can prove to be helpful. Your brand connects with individuals who have a large fan-base, known as followers. Thus, improving the reach of your brand.
Target Audience Is Everywhere.
Not everyone uses Google all the time to look for answers. There are other search engines as well. Moreover, there are social media platforms and other channels that engage users effectively.
It is noteworthy that your audience is everywhere. For example, some of the target audience may be more active on YouTube as compared to Facebook. So, you also need to be present everywhere, in order to be able to grab your users' attention as much as possible. In other words, your brand needs to be present on every platform that your audience may use. Make use of each and every feasible channel. The motive is to engage as much audience as possible.
Focus On Delivering Quality.
Another aspect that cannot be neglected is the quality. Needless to say, quality would remain untamed winner over quantity when it comes to productivity. Since the product of 'marketing practice' is the sales it drives or rather potential customers it brings in, the quality is measured in terms of leads generated by any particular campaign.
The method used to gain the attention of your target audience needs to be refined for quality. For example, if you're using guest post service, then you should be able to identify the platforms and influencers who can be befitting for the type of content. Additionally, the content should be informative in order to educate your audience and convince them to make a purchase.
Regardless of what practice you choose to follow, leveraging connections to drive high-quality campaigns using the right platform, is a definite path to effective digital marketing.