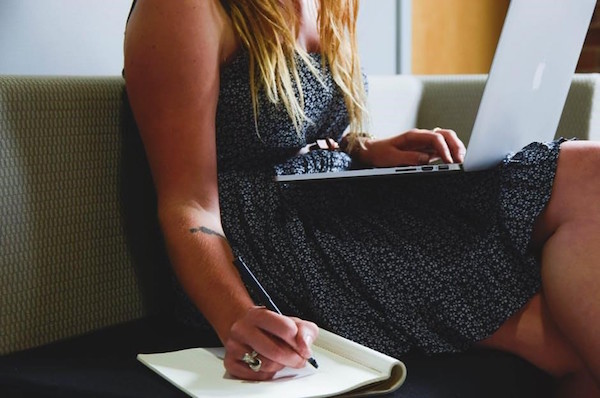 Women entrepreneurs usually encounter gender barriers as opposed to men in their attempts to achieve industrial advancements. Potential business collaborators have always overlooked women entrepreneurs and snagged them of significant opportunities.
When women entrepreneurs write books and dissertations about their innovations, they improve their founding profiles, develop expertise, gain positive perceptions, introduce female culture in business, and become competitive in entrepreneurial environments as well as leadership positions.
Leadership Competency Platforms.
Entrepreneurial writing gives women a leadership platform to showcase their creativity and leadership values. Women working in men-dominated companies may face challenges in their leadership quests, as they have to break cultural perceptions in their workplaces to make achievements. Most organizations cannot show seriousness to approaches like speech and physical interactions, and ideas from women may not gain popularity and acceptance.
Writing books allows women to voice their opinions without distractions, as they take personal time to communicate their potentials and attract readers. In situations where book writing is expensive, women entrepreneurs can write essays, book summaries, and online articles on the internet to market their ideas. The new generation is obsessed with the internet, and female minds can reach a larger audience through essays and articles. 
Promotion of Women Entrepreneurship.
Writing can allow women to develop narratives around female entrepreneurship. Readers and publishers may devalue female writers during their first attempts, but continuous writing provides opportunities to market feminine articles and entrepreneurial ideas. Male writers still get more publications, reviews, and payments than female writers, but tireless writing can escalate female voices to make their concerns gain credibility.
Continuous writing can allow women to break traditional themes in business and entrepreneurial ventures, as their contributions are likely to make impacts in similar fields. Continuous writing will also attract more women innovators into the platform to share their entrepreneurial ideas.
Changing Perceptions Towards Female Knowledge.
Book and essay writing among female entrepreneurs trains them as well as the entire society to value female knowledge. Women have different perceptions and experiences that may obstruct them from discussing entrepreneurial ideas, especially within male-dominated environments. Writing offers a platform for specificity, as women can confidently share ideas that resonate with the target audience. Women undergo emotional labor and get exhausted in their quest for business professionalism, and most females may find related articles irrelevant due to recurrence. Writing on daily emotional labor can, however, encourage upcoming women to break the odds and embrace entrepreneurship. 
Positive Promotion of Expertise and Confidence Building.
Women should write about their entrepreneurial ventures and ideas, as the culture motivates them to promote their professionalism confidently. Female workers encounter challenges while promoting themselves at their respective workplaces. Internal fears also deny women their bragging rights despite their pride and passion for business success. Negative beliefs bring discomfort towards self-promotion and can offer critical hindrance to career and business advancements.
Writing, however, allows women to own their ideas and achievements as they express vast talents and expertise. A vocal expression may also encounter limited confidence, and writing books or persuasive essays can courageously communicate extensive ideas.
Cultural Changes and Gender Balance.
The current entrepreneurial culture is male-dominated, and women encounter negativity and gender imbalances at work. Societal beliefs also incline towards masculine leadership styles, and women may feel uncomfortable working under similar cultures. Writing allows female entrepreneurs to share their ideas and provide new business models that resonate well with their needs. Women achieve stronger appeals to build female-focused societies, as they can communicate their unrealized assertiveness, aggression, and risk-taking potentials. Unacceptable ways of female inclusive entrepreneurship can get the platform to achieve acceptability through writing books and essays about business.
To summarize, writing books, essays, and articles among female entrepreneurs offers a significant platform for societal transformations of women empowerment in business fields. For instance, women can write books and essays to their leadership competency alongside entrepreneurial prowess, confidence-building, and change the general perceptions about female knowledge. Writing also breaks the barriers of low confidence to promote the acceptability of female ideas in business and entrepreneurship.