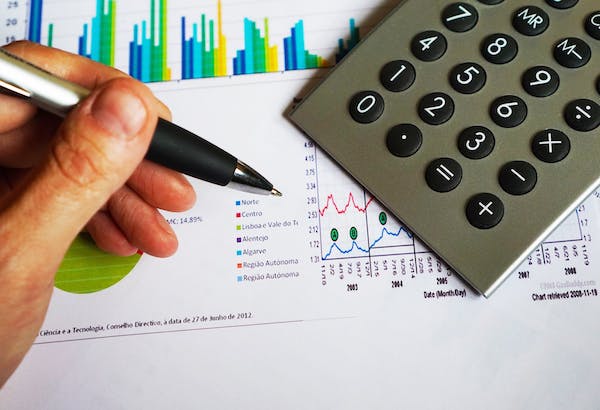 by Joseph Brady, Senior Director of Digital Marketing for Reliant Funding
The importance of cash flow for the success of a business cannot be overstated. If you're a small business owner, it's likely that you're constantly worrying about payments and receivables. This is most probably because of bills not being maintained properly, and often delayed. As it is with many other processes and operations, technology can be a massive advantage for managing your cash flow.
The following are a few technologies that you might find useful for managing cash flow.
Accounting Software.
Small business owners usually tend to oversee the importance of accurate accounting. They don't see the difference between personal and business accounts. In the long run, this can affect your line of credit. Cash flow management starts with clean accounts. Among the several software tools in the market that can help you with accounting, the most popular is Quickbooks. This single software can help you with sending invoices, tracking sales and give you an overview of your business's financial health. Xero is another popular accounting software you can choose for your small business.
Financial Institution Apps.
You might feel the need to check your bank account many times a day, and this can be a time-consuming chore. You can avoid this by installing your bank's app on your phone. This is an easy, more secure, and time-saving way of managing your money from anywhere.
Expense Monitor.
Whether it's personal expenses or business needs, it's easy to lose track of expenses. Many hidden expenses within processes or tasks are never taken into account. You can use personal finance apps like Mint to help you monitor your cash flow. This tool tracks budgets and effortlessly manages your business's expenditure in one place. You can also check your credit scores, and work on it if it is low.
Employee Management Software.
Using your resources mindfully is an integral part of cash flow management. There are tools and software that help you maintain employee timesheets, and the amount of work done in each project.
Online Payment Portals.
The ease of payments plays a significant role in cash flow. There might be customers who are ready to pay you on time but find it difficult through the payment method you accept. This will cause a delay in receivables. Use secure online payment platforms with card scanners and automatic bank transfers to enable easy payments. You can also use  Automated Clearing House (ACH) electronic payments for taking money right out of the account without the need for a check, debit card or credit card transaction.
Inventory Management Software.
Imagine a scenario where your business is in negative cash flow, and you have a chunk of your money locked in the form of unsold inventory. It's a nightmare! Inventory management software enables you to create proper estimates on how much stock is required for a month, and what kind of products have to be restocked.
Learn more about the different ways to improve your business's cash flow and the top technologies used for this here.
In addition to the above software or apps, here are a few ways to stabilize your cash flow using technology.
Advertise your discounts and offers on sites like Groupon or Angie's List. This will let you have constant transactions from people who are not in your customer base or even your target audience.
Automated accounting software can send out invoices and reminders on specific dates. This will earn you some peace of mind when it comes to following up with your customers for payments.
Find out the grace period for your credit card, so that you can put off payments till you get receivables from customers or other sources.
Cash availability is a huge part of running a successful business. There are many times in your business journey you might face a cash crunch. There are many quick fixes and long-term measures you can incorporate to avoid these situations. A negative cash flow throughout the year, even with year-end profits, is not the sign of a successful business. So, focus on your cash flow as much as you do on your turnover.
Joseph Brady is Senior Director of Digital Marketing for Reliant Funding, a provider of short-term working capital to small and mid-sized businesses nationwide. He has more than 14 years of experience in B2B digital marketing, optimization, and operations, with a focus on the financial services market.