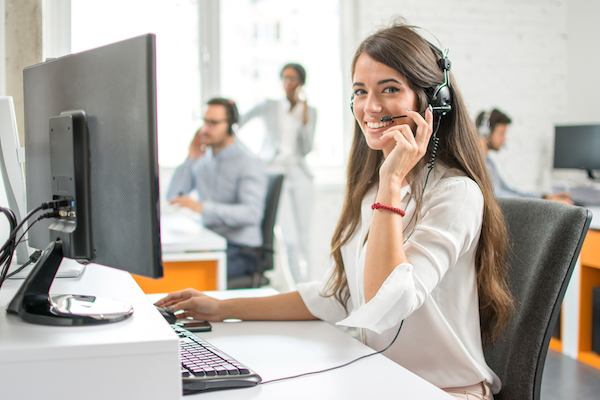 Automotive companies have to deal with hectic operations and schedules. A part of running a business smoothly has to do with taking and making calls. There are hundreds of calls coming in and out of automotive businesses daily. If the workforce is limited, this can lead to a backlog of customer inquiries. When neglected, this backlog can cause a domino effect that will hinder your company's success. For that reason, it's important to have an in and outbound call management system.
Call management is a process of ensuring that all outbound and inbound calls of a company are answered, recorded, and noted. Should the call be left unanswered, it goes through a queue system that helps routes the calls. In essence, the system provides a smoother and more effective call management process for a company.
Here's how in and outbound call management can help automotive companies:
1. It Allows For More Cost-Effective Operations.
Running an Automotive BDC can be expensive. That's why many companies employ any means to cut down on costs without sacrificing the quality of operations and services. With a call management system, the business can achieve this in their marketing department. Any cost of a call management system will end up cheaper than having to do intricate marketing strategies.
One of the main tasks of a call management system is to cater to the needs of your customers. When a call comes in your automotive shop, an automated caller system picks it up. This achieves many things, like the following:
First, while the caller on the other end waits to be addressed, the calling software plays ads relating to the products and services of your automotive shop.
Second, excellent customer service is always one of the best marketing strategies a business can employ. 
With the examples above, you're hitting two birds with one stone. You attend to your customers, while promoting your services at the same time. 
2. It Improves Your Business' Customer Service.
Every successful business provides excellent customer service. This aspect is crucial, especially in the automotive industry where customers have to keep coming back. Foster customer loyalty by ensuring that you meet your customer's needs even from the beginning.
This begins by answering their calls every time the phone rings. Whenever a customer makes a call, they expect to immediately get in touch with your company. It also helps to have a record of their information on-hand. When anything comes up during the call, you can promptly and professionally answer their query. Having a call management system can achieve this for your business.
A call management system can improve your business' customer service in the following ways:
It enables your employees on the line to access information right away, should the caller need it.
It provides for a smoother transaction and conversation during calls.
3. It Prevents Lost Opportunities.
Unanswered phone calls can translate to lost business opportunity, as these calls may lead to sales. Other calls may also be inquiries about the products and services that you offer. Some customers feel as if their needs aren't met when their call isn't answered. They get irritated if they need to wait on the line.
Here's how a call management system can prevent lost opportunities:
With a call management service, an unanswered call gets routed to a queuing system. That way, before the caller puts down the phone, there's a higher possibility that the call turns out to be answered. This is achieved successfully through call center appointment scheduling.
A call management system shortens waiting times, when all lines are busy. That way, customers spend less time on the line waiting to be served. Remember: clients don't appreciate it when their calls are led to voicemail. A call management system is a good alternative.
4. It Allows For Better Reporting And Tracking. 
With a call management software, there's also a better tracking and reporting system of information. Through this software, calls are recorded. Hence, you keep a record of information. If you need to look back to valuable information mentioned in a call, you can do so easily. 
Even calls that come in and out of the office form an integral part of reports. At the end of every period, these must also be discussed. Here you can find trends relating to the following:
The usual complaints of customers
The common inquiries of customers
The sales made due to phone calls
The average time it takes to solve problems and queries over the phone 
These matters are difficult to track when there isn't a call management system. Without it, you'll have to note down and manually list the details of every call. This extra step could get in the way of solving an issue or making a sale over the phone. With inbound and outbound call management, you get to meet the details necessary for creating plans and making decisions.
5. It Provides Various Calling Features For The Company.
Your automotive business could achieve an overall improvement with the help of various calling features that you can enjoy. Having additional calling features in your business could work as a competitive advantage for you. Who knows, perhaps other competing automotive businesses surrounding you may not have a call management system yet. That's a plus factor right there.
Some examples of additional calling features that you can have include:
A call recording software – This enables better recording of received calls, phone numbers, time and duration.
A directory – This is programmed to ring calls in the order of the destination number that calls are received.
Interactive voice response system – This is a sound recording device that gives information to the caller, while waiting for the call to be answered. In that manner, the callers don't get bored, should they need to wait.
6. It Improves Productivity And Efficiency In Your Business.
You can enhance productivity and efficiency in your business operations with the help of a call management system. On the part of your employees, they'll be able to retrieve calls with a faster response time. Moreover, it makes for more convenient call processing as well. This level of convenience leads to more productive processes in your operations.
Here are some specific ways on how a call management system can improve your efficiency:
No time is wasted as your employees are immediately able to find whatever information they're looking for.
Less time is spent on calls, as queries are answered faster and there are no delays.
When calls are processed faster, your employees will have a lot of extra time on their hands to do other tasks related to your operations. They won't have to spend much of their time getting busy only on calls.
7. It Reduces Call Volume.
Having an inbound and outbound call management system also means that call volumes are reduced. This is done successfully through a system that allows for an automated call answering system.
In essence, this means that problems and queries are solved sometimes through the automated call center directory. Especially for simpler concerns relating to automotive services, your clients might be able to solve these matters already before their call is redirected to your own representatives. This drastically reduces the volume of calls that your employees will have to address and pick up. 
8. Conclusion. 
Answering and making calls isn't just as simple as talking on the telephone. This part of operations can make or break your business. To be effective as an automotive business, you want your operations to run smoothly. Otherwise, you're going to lose a potential client in favor of another business. If your automotive business doesn't have a call management system yet, it might be time for you to start having one already. Installing one in your business promises these benefits and so many more.