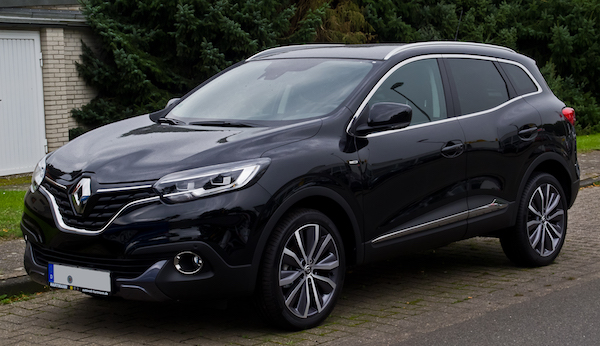 Shifting to a new state means looking into many crucial things so that your life there can be as smooth as possible. From looking for decent accommodation to buying necessary commodities, you make all arrangements beforehand. If you are a car owner, you also need to make arrangements to get the car shifted to that new place. This involves not just the physical transfer of the vehicle from one place to another, but also legal transfer.
If you are seeking information to shift your car from your current location to another Indian state, then let us guide you about it.
Why is Legal Transfer Necessary?
Registering your car with the government authority is a mandatory requirement under the law of India. For the registration, you need a proof of your place of residence. This establishes ownership between the individual and the vehicle, thereby helping the government in taxing you as a car owner.
So, when you move your vehicle from one state to another and intend to use it for more than one year following that, you need to re-register the same in the new state.
The various steps in this process are as follows:-
Step 1 – Procure No Objection Certificate (NOC) From the Traffic Department.
To get the NOC from your district's Regional Transport Office (RTO), you will have to submit two documents, namely-
One from the traffic police indicating that no fines are pending against you
A report from the National Crime Records Bureau (NCRB), which clarifies that your car is not a stolen one or is not involved in an accident
You will have to submit the following documents to get NOC from the NCRB and traffic department-
A letter in the name of the Deputy Commissioner of Traffic
A copy of your car's RC along with insurance papers and Pollution Under Control (PUC) certificate
A copy of your Driving license
Your Address proof (driving license, Aadhar Card, bank passbook or any other)
Clearance letter from financing bank if the car is under loan money
It is advisable to carry all original documents to the Traffic Police office at the time of verification. The process of getting the NOC from NCRB and traffic department is the same, and the certificate is usually provided after a few days.
Step 2 – Visit the RTO.
After you obtain the NOCs from the NCRB and traffic department, you will need to visit the RTO with the following documents-
Form 28, which is the Application for No Objection Certificate and Grant of Certificate
An attested copy of the Registration Certificate
Records indicating the payment of the road tax (only if you use your car for commercial purposes)
Car's valid insurance document and PUC certificate
NOC obtained from the traffic police
Clearance certificate from NCRB (In specific states)
NOC from the financing bank (In case of a car loan)
Step 3 – Submission of Documents.
Next, you will have to submit all the documents mentioned above to your district RTO along with the applicable fees. You will receive the NOC in a few days. It is on receiving the NOC from the RTO that you can request for re-registration of your car in the new state.
Step 4 – Vehicle Re-Registration After Interstate Transfer.
Various documents required for re-registration are as follows:
Form 20, which is the application form for the car's registration
Original copy of Registration Certificate from another state
NOC received from previous RTO
Form 27, for assigning new registration certificate to a vehicle
Form 33, for intimating about the change of address in the registration certificate
Attested Copy of address proof, valid driving license, and PUC Certificate
PAN Card, Form 61, or Form 60, whichever is relevant
Passport-sized photos
NOC from the lending bank if the car is under a loan
Also, remember to inform your insurance company about re-registration and get it updated in the insurance document through an endorsement. If your motor insurance policy has become inactive, get it renewed or buy a new one. Having motor insurance policy is a mandatory requirement by Motor Vehicles Act, 1988 and is of great support to you by providing third-party coverage, road-side assistance and no-claim bonus along with several other benefits.
Step 5 – Payment of Road Tax.
Lastly, you will have to pay road tax through a demand draft in the new state to which you are planning to move. After making this payment, you will also get reimbursement for your previous road tax payment. The documents required for this are as follows:
Application for refund of road tax
Updated and signed Form 16 (your salary certificate from the employer)
Copy of new registration certificate
Copy of old registration certificate
Insurance policy with new registration number
ID proof and address proof
After submission of all documents, the RTO in the new state will contact the one in the old state for authentication of the registration number. Following this, it could take up to 6 months to get your road tax refund.
Now that you know the process of transferring your car to another state, go through each step one by one and get it all done. We wish you a good life in your new place of residence.