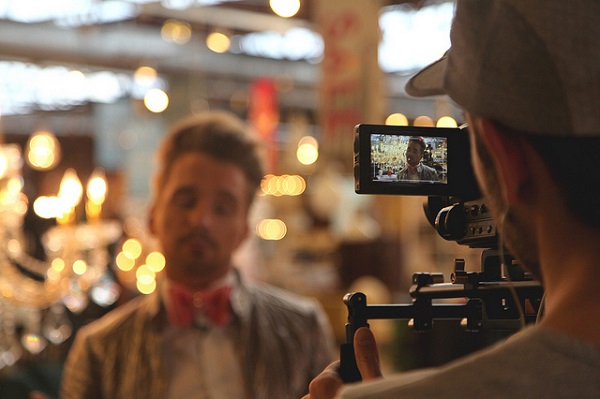 If a picture is worth a thousand words, then just imagine the impact of a video. The marketing industry has understood the significance of conveying story through a video; that's why video marketing is spreading its wings everywhere. Digital media is a whole new world for marketers, and they are living it to the fullest. From the realm of website development and SEO marketing to social media promotion, now digital marketing has added personalized video marketing in this game. And its growing popularity shows that it is working!
Whenever you open a YouTube video, you are bombarded with advertisements, and many of them are personalized videos. According to research, almost 63% of businesses have started incorporating personalized video marketing in their marketing strategies, and the result shows that they are winning it! If you are missing out from this 63% business strata, then here is why you should be part of it:
Approach Wider Customer Base.
Do you know that YouTube is the second largest search engine in the world and over a billion users consume this platform every day? Among this huge number of audiences, many of them could be your potential customers. You just need to pitch them right on point, and they will be yours. You can either go with the advertisement or launch your own channel and upload videos that trigger audiences' interest along with strengthening brand value and gather customers.
Higher ROI Rate.
Where electronic media advertisements and SEO marketing requires a lot of investment, video making is coming out as an affordable marketing technique that offers higher ROI (return on investment). You can make a high-quality video on your smartphone for free or hire an affordable personalized video making agency like https://www.bluerush.com for a professional touch. In either of the case, it cost less than other forms of marketing. And if it triggers customer interest and your customer falls for it, then the return on investment will be more than you can imagine.
SEO Boost.
Besides conquering YouTube's domain, the personalized video also helps in winning the realm of search engines if you incorporate it in your website. Google being the first highest search engine platform, holds a major role in giving any business a significant boost if you manage to ride on the top position and first page of its searches. That's where a video can help you! A website with a video has 50x greater chances of getting on the first page of Google's search result. And it can also be your website!
Enhance Product Understanding.
Today's consumers have become intelligent; they don't go for any product or service until they are not fully aware of it. And description of a product is not only difficult to read but also troublesome to comprehend. A video about the product or service saves consumers from the difficulty of reading. It also guides customers comprehensively about your product because you are showing your customers what you have to offer and why they should give it a try.
So, now you know that if you are not going for personalized video marketing, then why it should be your next priority. Go for it because it is worth it!