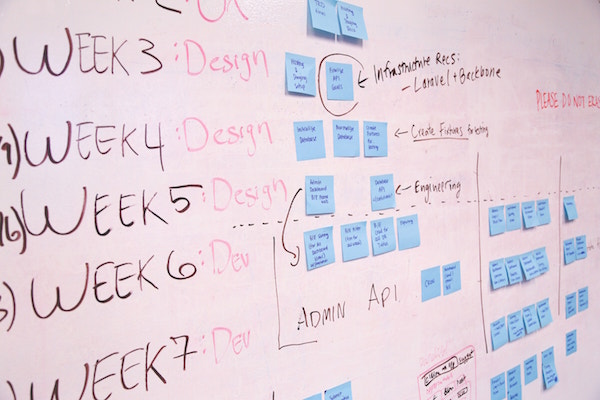 Your business is movin' on up, and you couldn't be more thrilled to see it grow from a thought seed to a flourishing venture. The question is, how do you keep your growing business lean?
Many companies today realize the importance of being lean. In fact, a recent survey showed that 80% of responding companies said they were using Agile practices in one way or another.
Unfortunately, many businesses struggle to stay lean – or operate only with what they need. But you don't have to be one of them.
By adopting the Scaled Agile Framework, or SAFe, you can keep your business operating as efficiently and effectively as possible long term. Here's a look at what this framework entails and how you can make the most of it for your business.
Let's jump in!
What is SAFe?
SAFe is a knowledge base that is available online and enables you to employ lean system and software practices in the business setting.
The framework provides guidance at the enterprise team, program, value stream, and portfolio levels. The goal of this framework is to help you to meet all of your organization stakeholders' needs.
Benefits of Using SAFe.
With SAFe, you can easily increase your business's productivity by up to 50%. You can also increase your quality by the same.
When SAFe is implemented correctly, you can also boost your time to market by as much as 75%. Furthermore, you can boost your employees' engagement as well as job satisfaction.
When Is SAFe Appropriate to Apply?
SAFe is expedient to apply if your work team would like to use an Agile method across multi-team portfolios and programs consistently.
You should also consider using SAFe if you have multiple teams using their own Agile implementations but they are still facing failures, obstacles, and delays.
SAFe also makes sense if you would like to improve your lead time for developing products.
Becoming a SAFe Agilist.
If you're serious about mastering SAFe, it may behoove you to pursue training to become a SAFe Agilist.
SAFE Agilists are able to apply and leverage Agile and lean development principles, which are essential for modern business.
You can become an Agilist by taking a SAFe course and then passing an Agilist certification test. With the training you receive to become an Agilist, you can more easily boost your product quality, productivity, and employee satisfaction for years to come.
How We Can Help You to Master the Scaled Agile Framework.
Through our site, you can learn the latest about the Scaled Agile Framework, or SAFe. However, in addition to diving into SAFe, we also provide up-to-date information about gadgets and tips designed to help entrepreneurs.
For example, you can learn about the types of smartphones that are best for entrepreneurs to use. You can also learn how to take advantage of robotics to enhance your business.
Take a peek at the rest of our website to learn more about how you can more effectively lead your business and quickly take it to the next level.