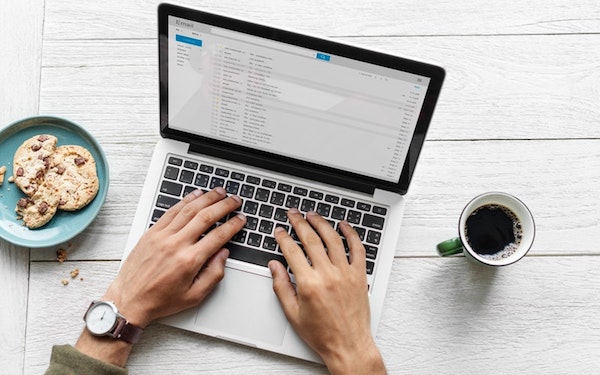 Looking for the best email builders available in the market? Well, email marketing is one of the most effective ways to find new customers and keep existing ones. Moreover, the organization can track the return on the investment and can customize it accordingly.
Now, there are tons of email marketing tools such as postcards email builder, business templates,and others are available in the market for small businesses. Whether a person is running a big or small business, email marketing is really a powerful tool for small businesses.
How Email Marketing work for a business.
A study shows that email marketing has an estimated Return on Investment of 3800%, this implies that if a business investment in email marketing nets a return of $38. 
Apart from the financial perspective, there are a lot of other beneficial aspects of email marketing like Extended Outreach, Increase Sales, as well as Fine-Tune Operations.
i) Outreach – Website visitors come and go, and some of the users never return. Now, if a website owner starts collecting the email information from its visitors, then he/she can be able to reach out to its visitors in the future. With an email list, one can easily send its customers valuable content.
ii) Improves Sales – Email marketing is one of the best for both social and organic search traffic. Outreaching customers can help businesses with sales.
iii) Calibrate Operations – Well, email marketing is based on statistics, so it is possible to collect this data and analyze it. One can use this information for further enhancing email campaigns.
These are some of the advantages of Email Builders, which one should know. So, to maximize email marketing services, here are top of Email Builders which help a person to grow your business.
Top 4 Email Marketing Tools.
Sendloop,
If an organization is looking to take its marketing efforts to the next level, then Sendloop is the best in business. When targeted to the right people, one must get refined and efficient results. Sendloop is an email marketing tool that allows consumers to funnel contacts into a separate campaign.
Overall, Sendloop offers hundreds of free email templates that give drag-n-drop service allows for repeating campaigns. The price depends on the number of subscribers the organization has. 
MailChimp.
MailChimp boasts millions of businesses to find the best clients and engage with the existing one. Both the small businesses, as well as the significant e-commerce benefit, get benefitted from MailChimp. This particular marketing tool enables users to build their brand with its online appearance.
The coolest feature of the email builder is that it helps an enterprise to send drip emails so that they can follow-up on website activity. Overall, if a person is looking for a trusted email marketing tools, then MailChimp is the best in business.
Constant Contact.
Those who have just started with their business or have a small business and need to improvise and expand then Constant Contact is the best in the business. The tool is perfect for all use email marketing solutions. It is one of the rapidly growing email automation tools available on the web.
Get a 60 day free trial for its users, and if anybody wants to sustain the program has to pay $20 per month. This email marketing tool offers extraordinary support with its activities like email, live chat, community support, and more. 
AWeber.
One of the longest-running email marketing software platforms on the market is AWeber. This tool provides easy to use email marketing templates, autoresponders, list-management, as well as email tracking. This one is basically perfect for both small as well as medium-sized businesses who are looking for automated, powerful email marketing campaigns to grow business.
Overall, the pricing of the AWeber is based on the total number of subscribers on the list. The basic plans start as low as $19/month. The 24X7 support system is excellent, and this provides the massive library of online resources, training as well as the demo on their site.
Why an organisation needs email marketing software to grow business.
Well, email automation tools help an organization to send multiple marketing emails to the consumers who signed up into the program to receive the newly shared information. People can manually build and manage the subscriber's list via an email program or spreadsheet. 
So, in case if an organization is missing out on an email program software, then it might be difficult to have feedbacks.
One should use email marketing tool so that he/she can track essential statistics such as open rate, click rates as well as overall response.
Summary.
That's all about email builders helping the business to grow. I hope the article must have helped to choose the best email marketing tools available on the web.
For any queries or suggestions, do enlighten us in the comment section. Share experience on the email as mentioned above marketing tools.