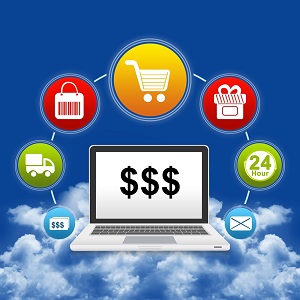 How to get a profit in business? This question has always been topical for those who want to start their venture and become financially independent. And nowadays, it's starting to bother more and more people.
Indeed!
Today, launching your business isn't so complicated and expensive process as it used to be 20-30 years ago. People don't need to go to great lengths to pull it off.
The Internet has changed the game.
The rise of e-commerce and such business models as drop shipping open up great opportunities for entrepreneurs.
You don't have to risk your future and take out a loan for renting offices and warehouses and hiring staff. You just need to set up your website, find a supplier and install special software to manage your selling process.
To get all of these, you don't need to pay big money. So it won't make you flat broke even if your business idea becomes a failure. You can always start over.
However, while it's quite easy to start your online business, the competition in the industry is getting tougher. Making money requires you to take actions.
So, what are the ways to set the process in motion?
Let's go through the most popular and effective thing online entrepreneurs can do to get a profit in business!
#1. Find your audience.
Most, if not all, of your success in the e-commerce business depends on how good your marketing campaign is focused.
Naturally, while the goods you sell spark the interest with some group of people , they can leave others cold. So you should focus on a certain audience to avoid spending your money and effort in vain.
This way, you spend less money on your marketing campaign and increase its efficiency. That's what you need to get a profit, isn't it?
Thus, it becomes extremely important to learn as much as possible about your potential clients:
what they have in common
what problems they have
what bothers them
how could you help them
When you know your customers, you can make use of such social platforms as Facebook, Instagram and Pinterest and target them there.
#2. Increase your authority to get a profit in business.
One more thing that plays a great part in making a profit is the online reputation of your business.
To make your online business successful, you need to win the customers' trust. Your sales fully depend on it.
Consumers are unlikely to buy something from an online store before making sure that the store is trustworthy. And in the age of the Internet, every business is in plain view.
Nowadays, people have the opportunity to get and share information at lightning speed. So there are enough websites that allow people to score a business and leave their opinion about it.
That's why online reputation management is necessary for your business to make a profit.
#3. Work on the design of your website.
The way your online store is designed can reflect on your sales.
Every entrepreneur wants to create a colorful and attractive website. However, paying too much attention to your website's appearance may blow up in your face. Customers could be easily distracted by it and forget about their initial intentions, namely about buying your products.
So if you want your visitors to turn into customers, you need to:
stick to a moderate style while building your website to keep your clients focused on making a purchase
improve your website's navigation to let customers easily find what they want
speed up your website
simplify the checkout process
#4. Create informative and appealing product pages.
When shopping online, customers can't touch the goods to look at them from different angles. Moreover, unlike brick and mortar shops, online stores have no assistants at hand to tell customers about the products. Whereas it could be really important for buyers to get a clear picture of the item before making a purchase.
That's why your product pages are so vital for your business success. They should give people the necessary information about your products.
If you fail to write informative and catchy descriptions and include good and quality pictures of your items in your product pages, it could put off some customers and, therefore, reflect on your sales.
#5. Use different marketing channels and tactics to get a profit in business.
If your online store were a plane, marketing would be the engine.
Your business can't take off without a good marketing strategy. Fortunately, the Internet opens up plenty of simple and inexpensive ways to promote your goods.
For instance, social media like Instagram, Facebook, Twitter and the others provide you with the opportunity to market your business both free and for money.
You can create an account on these platforms, fill them with some awesome content and bring in loads of customers.
Or you can launch your Facebook Ad or Instagram Ad campaign. If you choose the right audience to target and create breakthrough ads, such campaigns will pay off i n the blink of an eye.
Another great marketing channel is Google. It's the number one website in the world, so using Google Adwords, Google Adsense or Google Shopping for your business can be especially beneficial.
Using different marketing tactics is also a good idea to grow your sales. Offering discount coupons, throwing a contest on Instagram or teaming up with influencers work like magic and can significantly increase your profit.
How to get a profit in business: conclusion.
The competition in online business can be really high. But nowadays, online entrepreneurs have a large number of tools that can help them get a profit in business. They just need to get the necessary knowledge and use them wisely.