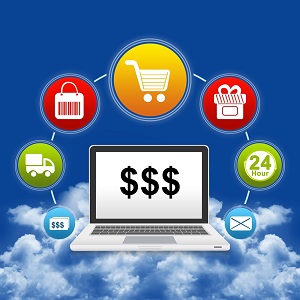 Running a business used to require big capital but nowadays, with the help of the internet, anyone with good business idea can start even with limited budget. You just need to have your site that serves as your "online shop" and of course the products or services that you will offer to your audience. Well, just like when running a brick and mortar business, you need to have good marketing strategy to promote your brand and eventually reach out to your target audience.
In this article, we will share some effective ways to promote your online business.
1. Increase traffic to your main website.
Setting up a website is relatively easy most especially with the help of a free website builder and ready-made templates that you can choose online. However, the challenge starts in building traffic to your site. To be able to sell, you need people coming in to your site to see what you offer. So to do this, you should do keyword research to target the right sets of keywords and terms that people use. Then, publish content using these keywords. Of course you need to make sure to publish only high quality and original contents so online users see that your website is reliable.
2. Offer various promotions and discounts.
Shoppers in general love discounts so give them what they want to encourage them to try what you offer. You can do various promotions like discount coupons for new members, refer a friend bonus, free shipping fee and other form of freebies. These things usually get the attention of online shoppers.
3. Be active in social media.
It is also important to make use of social media to promote your online business. Make sure to share the link of your website to Facebook, Twitter, Instagram and others.it is also a great idea to create official social media accounts for your business so you can post content related to your business. Then, you can also reach out to your audience with announcements, news and others.
4. Build mailing lists and SMS lists.
Doing email promotions is still effective so it is best to build mailing lists of both customers and potential customers. You can also do SMS promos in case you have enough mobile number data. You can use these to announce special promo or new products you offer.
5. Gather testimonials from customers.
Lastly, you should never underestimate the power of 'word of mouth". Online shoppers usually read reviews and testimonials before they try a product or website. So it is advisable to gather testimonials of your customers and post on your website and social media. You can also contact some influential bloggers to write a review of your products, or ask your customers to post their feedback on a review site like Trustopolis. This will surely bring more sales. 
These online marketing tips will help you promote your online business to bring in more loyal customers and of course good sales. It is important to always innovate and find ways to improve not only your products but also your marketing efforts to increase popularity and sales.