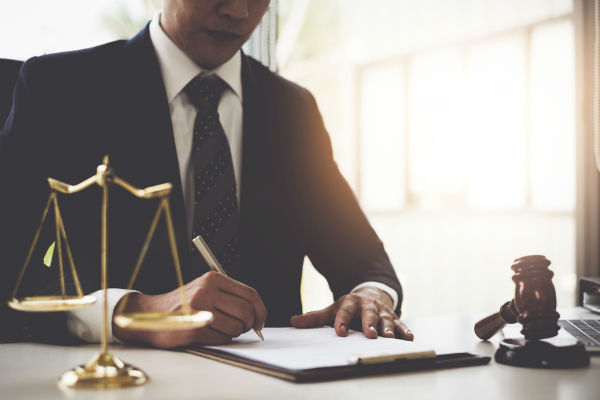 Once you have graduated from law school, you may have dreams and aspirations of starting up your own law firm. However, there may be people who will advise you against going down this route, especially if you have a lack of experience in the field. For those who are confident and prepared to take the risk, there are various factors to consider before getting started.
So, with that in mind, here are 5 tips for starting your own law firm.
Use an Appropriate Name.
First and foremost, you will need to pick a name that's suitable for your law firm. The name must state your expertise in a branch of law, so potential clients know the types of cases you deal with. For example, if you specialize in criminal cases, you need to make this clear from the get-go. When naming your firm, you need to make sure you avoid cliched phrases and instead opt for straightforward names. You should also use keywords in your firm's name which can help boost your SEO ranking.
Plan in Advance.
Like with any new business, there is tons of planning that needs to be in place. When starting a law firm, it's important that everything goes to plan, so knowing the competitive advantages of your firm, market analysis, and having a mission statement can help clients understand the types of services you will offer. Creating a business plan for your law firm can help you stay organized to ensure your venture is a success.
Create a Website.
The internet is a valuable tool, so while you may have a physical address that potential clients may visit, you will find that many more will go onto the web to find an attorney to help them with their case. For that reason, it's crucial that you make a website that's professional and has all the information clients need about your law firm. Making your website user-friendly should be your first port of call, helping clients navigate around your page with ease.
Have the Right Contacts.
Clients want to know that they're getting the best service possible. With many other law firms to compete against, standing out from competitors is important. If you specialize in personal injury claims, clients will need to obtain their medical records as evidence, so you may want to consider using a service like American Retrieval who specialize in medical record retrieval for law firms and attorneys. Working alongside the right contacts will mean that you can provide the top knowledge and expertise for your clients to help strengthen their case.
Focus on Your Expertise.
The last thing you want to do is treat every case the same. Instead, focusing on a niche that you're interested in will mean you put your heart and soul into helping clients win their case. Whether you're interested in divorce cases, criminal cases, or cases from the financial sector, finding an area of expertise that you feel comfortable in will help when it comes to building a referral network.
Using an appropriate name, planning in advance, creating a website for potential clients, as well as focusing on a niche market are just a few key tips when it comes to starting your own law firm.