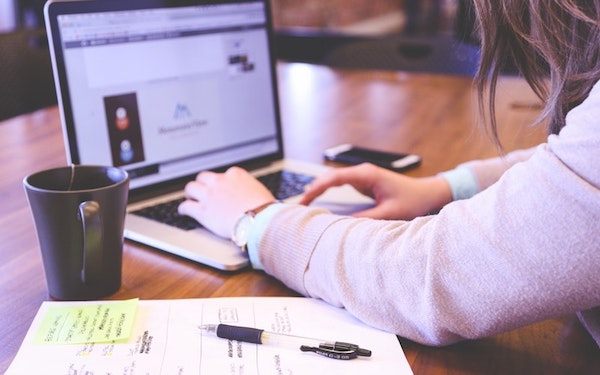 The best thing about marketing your business today is that when done right, you can achieve desired results for free. And who doesn't want to become successful without spending some marketing dime?
Self-marketing may sound ideal, but in the grand scheme of things, it sucks. If you still think handling your marketing needs on your own will save you time and money for your tourism business, you're wrong.
To enlighten you, here are 6 major reasons why marketing your own tourism business sucks with a capital S. 
1. It is time-consuming.
As a business owner, time is the most precious thing you can have, one that must be used wisely to produce the best fruits for your efforts. 
Marketing is a wide spectrum. You'll need to invest time if you don't have much background on the topic. Even if you have, you'll need to carefully plan how to tackle things for your tourism business the marketing way, which takes a huge proportion of your time. 
If you divide your already-packed schedule with devising and running your marketing by yourself, you'll end up sacrificing time for the important things in your business, like responding to online reviews or attending to inquiries about your tour packages.
Even businesses specializing in a marketing hire another expert to do a certain specialty for them. You can't juggle a hundred balls alone without losing some of them in the process.
2. You'll end up risking your budget more.
Many businesses think handling their own marketing is cost-efficient. But that's not entirely true. If you're just starting out to venture into marketing, you're in for a lot of trials-and-errors, most of which will cost you money. 
It's like going on a tour to an uncharted island. It feels exciting at first, but when the time comes and you can't find your way through the tangles and mazes, you end up confused, frustrated, and drained. Not to mention your resources are exhausted from all those previous fruitless attempts to achieve what you want.
3. It can be overwhelming.
There's so much to learn and discover about marketing, both offline and online, that comprehending them all in a short period of time isn't possible without going insane. 
For one, there goes the need for a marketing plan for every campaign, something that's often overlooked by business owners who deal with their marketing by themselves. Marketing needs a strategy in order to work. You need plans that involve every member of the English lexicon so that if Plan A backfires, you have Plan B as a solution. 
Also, digital marketing, in particular, has technical stuff that may not be easy to understand at first, especially if you aren't much of a tech-savvy. There's building and maintaining your website, practicing SEO, and more.
The need for unique marketing also grows stronger with hundreds of fellow business aspirants popping up in the tourism industry. Sometimes, what may come to you as a unique marketing idea might have been already used by another tourism business. Or if not, some competition may try to rip off your idea (and worse, might produce better results for them than yours). 
5. You have no idea what you're doing.
Most businesses pride themselves on their non-existing expertise in marketing. Because they're too afraid to admit and too prideful to ask for help, they just try to figure things during the process. This is the exact recipe for a marketing disaster.
Having no clue about marketing is normal. In fact, you're not the only business in the tourism industry (or even in other industry) that struggles to catch the perfect marketing formula. 
When you learn to distinguish your strengths from your weaknesses, you'll know which areas of your tourism business to focus on. You also won't need to deal with areas of your business you don't like. You can ask someone to deal with it for you instead.
6. It's discouraging when your marketing doesn't work out your way.
When your marketing campaigns don't bear the fruits you expect to see, it can be discouraging to move forward. It's even more discouraging when, after a number of trials-and-errors, you see your results erring more on the error part. 
But you see, failures are a part of successful marketing, even if it sounds ironic. There'd be moments when things won't work out your way, or worse when your target audience perceives your message the wrong way. It's a nightmare to deal with them, but these are the instances that teach you what to avoid and improve in your future campaigns. 
What's the secret of successful tourism businesses with successful marketing endeavors?
Simple. They know when and who to ask for help. It doesn't matter if you're still starting small with your tourism business or you're already established – when you need marketing help, you need to accept it. 
Successful tourism businesses don't trade time for dollars, so why not do the same? Leave your marketing needs to experts like Edge Online, and focus instead on doing what you love – giving people the best tour experience possible.