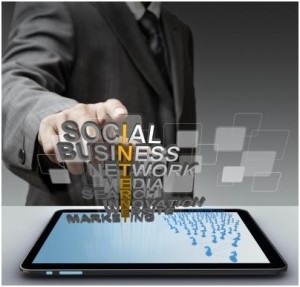 An important thing that every B2B business owner needs to understand is that while all marketing follows the same general guidelines, there are significant differences in B2B and B2C approaches. Social Media Marketing (SMM) – for example, a strong TikTok marketing strategy – will definitely work for any type of company and industry.
However, some strategies will be more effective for B2B businesses in particular.
Shine the light on your employees.
While everyone would like to know the faces behind the brand, consumers are primarily interested in the product or service on offer. Other businesses, however, seek out partnerships instead of quick deals. That's why as a B2B business, you need to put more focus on introducing your employees as well as showing "behind the scenes".
Your main goal here is to uncover as much of your work process as you can as well as show off your values and culture. Never forget that B2B customers need to put a priority onto who exactly they are doing business with. Therefore, appealing to likeminded individuals should help you make some very good deals.
Converse instead of promoting.
People use social media to communicate, not to be swept up with a torrent of advertising that will actually interfere with doing what they want. Therefore, the primary focus on your SMM strategy should be to establish contact and communication with your target audience, not to push your products or services onto them.
Of course, you shouldn't just ignore the lead generation opportunities offered by social media. Therefore, you will need to use targeted advertising opportunities offered by these networks. However, a B2B sales leads database will work just as well, if not better, in providing you with a list of great leads. And it will do this much faster and with a higher chance of conversions as well.
In turn, social media will give you a chance to increase that chance of conversions further by providing a direct link of communication to those leads. Use it to answer all your customers questions as well as to share stories about your business and people behind it (see the above point).
You should also join various groups frequented by your target audience and take part in relevant discussions. But remember that you shouldn't focus on trying to sell your products through those comments. Instead, build a positive social image for your brand showing that you care and can offer valuable insight in many subjects.
Experiment with content and posting times.
If you use your marketing analytics right, you will soon be able to understand what kind of SMM tricks work best. However, it's most important not to "rest on your laurels" but to keep experimenting, introducing new content, and shuffling posting times.
Yes, you should do this even if you are sure that your experiments won't perform as well as the scheme you have already.
This is essential because marketing is a highly dynamic field. It's true that many of your attempts won't work very well. However, some of them will. This means they will give you more tools you can add to your SMM strategy to achieve even better results.
This is a never-ending process of improvement that you must never allow to stop because if you do, your hard-won social media popularity might drop like a rock. It will be much harder to build it back up. What's even more important, is that this downturn in popularity might bring some bad rep to your brand. And you shouldn't forget that social media are such an effective place for marketing because there is a high probability of anything you post there going viral.
Now, imagine what will happen if it's the idea that your brand is too outdated that goes viral instead? Your business might never recover, so be sure to keep your social media accounts active and dynamic no matter what.