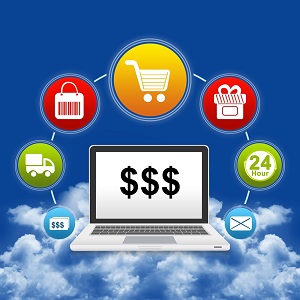 Whether you're building a site to go along with your brick-and-mortar location or you're starting an online business, you may make some common mistakes as a new ecommerce entrepreneur.
Here, we'll tell you about some of the most serious errors to avoid when building an ecommerce business brand.
Failing to Optimize Page Speeds.
With proven and inarguable links between page load times, site traffic, and conversion rates; there's no denying that you need a speedy website. When Google tested loading time differences between web pages with 10 results and 30 results, it experienced a 20% decline in traffic to the latter group of pages because of a slight increase in page load time.
In a different study, Walmart.com discovered that its conversion rates increased by 2% for every second of added page speed. For every 2.2 second decrease in average page load time, Firefox was able to increase downloads by over 15%. Several tools, such as Google's PageSpeed, let you measure and adjust page loading times. If you haven't done so already, make load times a major priority.
Forgetting About Email Campaigns.
Though it's natural to want to build a great site, email is still one of the most cost-efficient ways to get buyers to the site once it's live. Inefficient management of email lists is one of the biggest mistakes an ecommerce entrepreneur can make.
Go the extra mile by:
Running A/B split testing on email messages and subject lines
Sending autoresponder messages that give buyers a bonus in exchange for a review
Creating seasonal schedules and choosing a shipping solution before the busiest times of the year
Using cart abandonment or reminder emails to recover up to 25% of your most important leads (those who put items in their carts before walking away)
Focusing on the Wrong Social Media Sites.
Social media helps companies increase exposure and grow their brands. However, many ecommerce sites make a big mistake in not choosing the right platforms for their services, products, and brands.
Save precious resources and time by following this brief guide:
Facebook is perfect for highly targeted advertising of services and products.
Twitter is rather neutral; your content's cleverness and originality will determine its success or failure.
Pinterest is a great place for food, fashion, and beauty brands.
Instagram holds the potential for a high payoff, as long as you're selling innovative physical products.
LinkedIn is the right place to share your corporate culture and company news.
Not Optimizing For Mobile Devices.
If you're building an ecommerce business and brand, we hope you're already aware of the statistics citing the dominance and importance of mobile. 62% of digital media consumption time is spent on smartphones and tablets, so it's important for your website to be optimized for those devices. Follow these tips:
Consider swapping your conventional drop-down menu for photos that make it easier for users to see available options
Include an "add to cart" button on each product page
Use text sparingly on product pages
Prominently display product images
Include fixed navigation in the overall design
Going Live Too Soon.
Rushing toward launch day is a common mistake that's very difficult to undo. Your ecommerce site just won't be ready until you've built a solid foundation of content marketing, SEO, paid advertising, and social media brand-building. As an online merchant, you should resist the competitor anxiety and temptation that drives so many sellers toward an early launch. Purchase your desired domain name and put up a simple "coming soon" placeholder page until your real site is ready to go.
Not Gathering Enough Data.
Data gathering is one of the most sensitive and crucial aspects of ecommerce brand building. Buyers are understandably reluctant to provide their personal information, and with the prevalence of data breaches, we can see why. Whether you're trying to gather social media or contact information for your shipping solution, ask for it in simple terms to avoid confusion and intimidation. Show your customers that their privacy is your priority, and tell them just how their data will (and won't) be used.
In Closing.
Whether you're building a standalone ecommerce company or you're branching out from a physical location, it's important not to underestimate the importance of brand recognition. By following the tips we've given here, you can avoid common mistakes and position your ecommerce business for success.