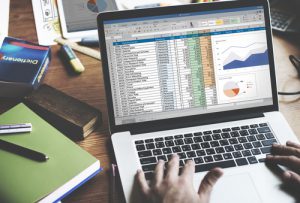 When you're trying to handle your business in a way that is organized and productive, you have to get a handle on your billing and invoicing.
While you surely love what you do, it's not a business unless you're getting paid. To make this happen, you'll need to look into the billing systems that will ensure your small business is paid on time and in full.
With this in mind, follow these tips to learn more about billing services for small business.
1. Hire an In-House Accountant or Outsource the Work.
Going the traditional route with your accounting can be advantageous. This could mean having a full-time professional on staff or outsource the work to a company.
If you bring someone on-board for a full-time or part-time position, you can work with them to create entire strategies that inform your billing process moving forward.
Outsourcing an accounting professional will cost you between about $150 per hour and $400 per hour. Set up a budget to be sure that you decide on the right service for you.
2. Use Software and Create Your Own Invoices.
When you need the best billing work, there are also plenty of software platforms that you can use. This lets you keep track of each customer's account so you always know exactly what they owe. The same software lets you create invoices that you can send out as needed.
Adobe has invoice templates that you can use to start the billing process. Using these invoices and keeping track of them is excellent for your billing strategy.
3. Look Into Online Billing Systems.
You can also go the online route when you decide to address your billing needs. This allows for automated billing that you can set into place and forget about, knowing that your work is handled with full accuracy.
When you use online billing systems, it gives you a lot of customization with each and every invoice and insures that your billing cycles are handled in a timely manner.
4. Keep Accurate Records.
It's also important for you to be diligent over each and every record you keep. Whether you use digital or physical invoices, keep copies in several places and always update your records.
This helps to cut out any discrepancy that you might have and will allow you to improve your profit margins as a whole.
5. Use Follow Up Strategies and Stay on Top of Your Customers.
Once you have your billing and invoicing system in place, it's crucial that you follow up with your customers to make sure that you get paid. Create a uniform policy for billing and collections that your customers know ahead of time, and stick to it.
Create letters that give your customers options for settling their bills so that you increase the likelihood of a response. The more you stay on top of communicating and following up with your customers, the easier it'll be for you to collect.
Create the Billing Systems That You Need.
When you have the best billing systems in place that are accurate and thorough, your company will be better for it. You have plenty of options, so shop around and figure out which works best for you.
Stay tuned to our content when you want to learn more about business and entrepreneurship.